Sea In My Bones by Juana Goergen, translated by Silvia Tandeciarz
POETRY BOOK SOCIETY TRANSLATION CHOICE WINTER 2023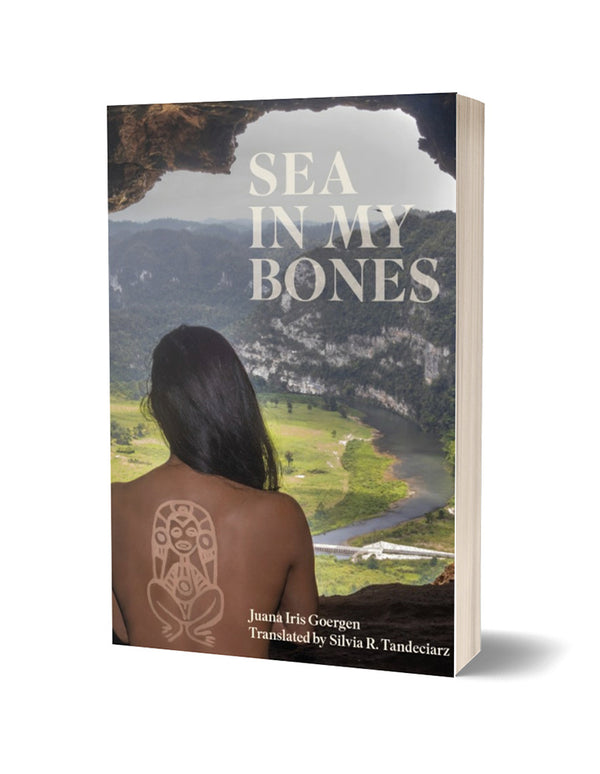 The fourth collection of poetry in Juana Goergen's rich trajectory, Mar en los huesos [Sea in my Bones] bears witness to a shared collective experience of trauma. It interweaves indigenous and African belief systems, languages, and memories to recollect the Caribbean's ancestral past and its imagination of the future. As is true of all memory work, Sea in my Bones simultaneously speaks to the broken present: its cry against injustice rests on the hope that through its labor, "the Zemies might awaken and the Caribbean peoples' origin be remembered." A multilingual tour de force that slips between Spanish, Taino, and Yoruba, Goergen's deployment of the poem as trace, as evidence, results in a cacophony of voices that bring together what life has torn apart.

At the same time, the collection poses questions for all of us about the role of poetry in communities that have survived collective trauma. In the absence of justice can such poetry of witness serve as a form of restitution? Or does it hold the promise of something else?
the87press
Join the Poetry Book Society for 25% off all books