Same Difference by Ben Wilkinson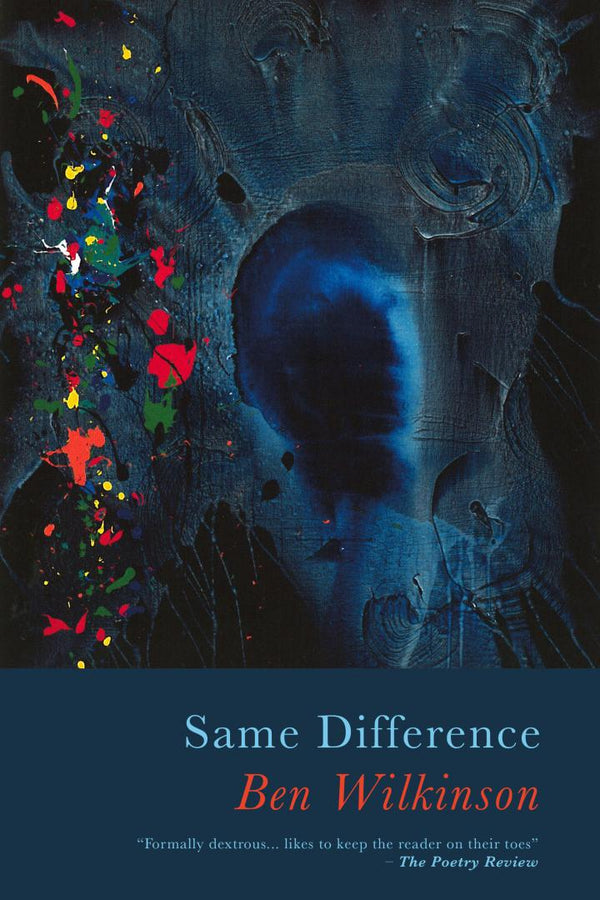 This ambitious new collection from poet and critic Ben Wilkinson finds its author experimenting with poetic voice and the dramatic monologue. Carefully crafted yet charged with contemporary language, the book brims with everyone from cage fighters to boy-racers, cancer patients to whales in captivity.

Several poems unpick the preconceptions and prejudices that can inform so many of our encounters – with the world, art, and one another – while others take a sideways glance at everything from male depression to the history of meat-eating; from the philosophy behind athletic competition to surreal yet familiar emotions.
Notable here are poems that wrestle with the mystery of failed and successful relationships, both providing moments of transcendence and despair. There are well-observed pieces about sport, particularly the rewards of running, from a noted devotee.
Wilkinson has also been deeply inspired by the French symbolist poet Paul Verlaine (1844-96) , 'stepping into the shoes' and finding affinity with that poet's astringent tone and ruthless clarity, borrowing his 'punchy and musical' phrasing. These add to the volume's tonal and imaginative range.
While empathetic and often moving, Same Difference is a collection that seeks to undermine the confessional mode, keeping the reader on their toes and asking just who is doing the talking. It is also formally elegant, often using traditional rhyme and metre to weave its arguments.
Join the Poetry Book Society for 25% off all books