Saffron Jack by Rishi Dastidar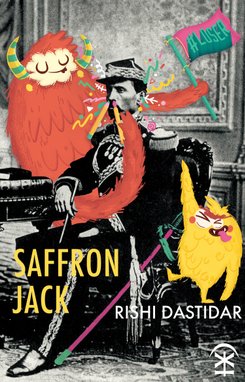 An outcast, an outsider, an oddball. With too much ambition and not enough talent, Saffron Jack has never fitted in wherever he's been. Now, with the feeling that his time is running out, he needs to do something drastic to change his life. So what better idea than to run away to the nearest war zone, and within the bullets, destruction and fighting do the thing he's always wanted to do: start his own country and declare himself king...
At once an exploration of a man left hollow by fate, a dispatch from the frontline of identity politics, and a rumination on the legacy of migration and empires, Saffron Jack is the story of a man trying to find somewhere he might be himself. Using an innovative form, Rishi Dastidar's long narrative poem boldly updates Kipling's 'The Man Who Would Be King' to confront one of the most pressing issues our fractured world faces today – how can we live together in peace if we exile the most vulnerable in our societies and deny them a place to belong?
Join the Poetry Book Society for 25% off all books