Romiosini by Yiannis Ritsos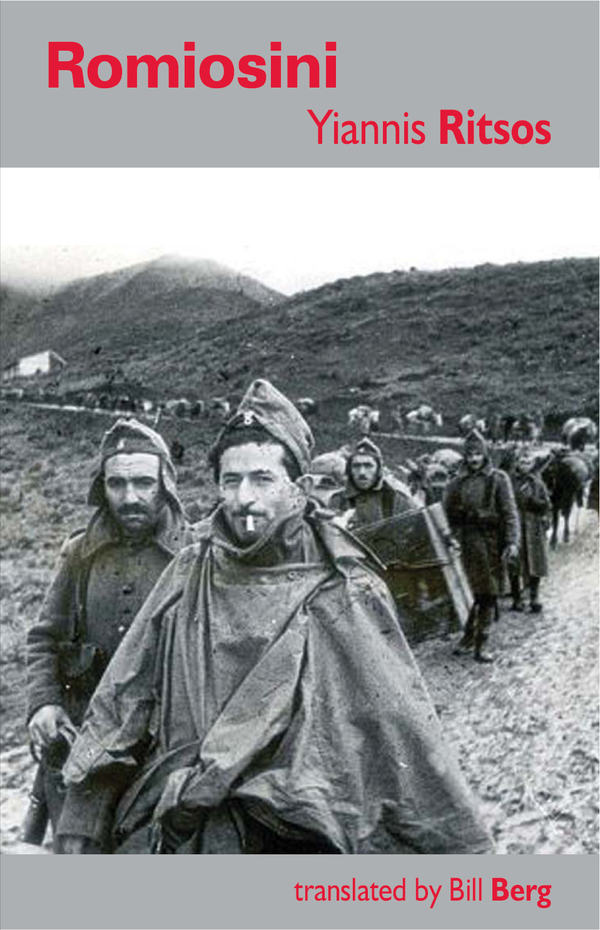 The word romiosini (ρωμιοσύνη) or 'Greekness' derives from the Byzantine idea that the Greeks are the true Romioi, the heirs of the Roman Empire. For hundreds of years under the Turkish occupation the flame of romiosini was kept alive in codes of honour, loyalty, bravery, love of the land, religious devotion and patriotism. For Yiannis Ritsos, the Greek Partisans of EAM/ELAS in the Second World War were the heroic heirs to the romiosini of the mountain klephtes, the medieval epic hero Digenis Akritas, and the revolutionaries who fought against the Turks in the 1820s. First published in 1954, Romiosini was later set to music by Mikis Theodorakis.
Yiannis Ritsos (1909-1990) was one of most prolific European poets of the 20th century. The author of more than a hundred books of poems, plays, fiction, translations and essays, his work has been translated into over forty different languages. Because of his politics – Ritsos was a life-long member of the Greek Communist Party – the Metaxas dictatorship burned his books at the foot of the Acropolis in Athens in 1936. During the Axis occupation of Greece (1941–1945) he was a member of EAM (National Liberation Front). After the Civil War he was imprisoned for four years on the concentration-camp islands of Lemnos and Makronisos. His books were banned until 1954. In the 1960s he was imprisoned on Samos for three years by the military junta.
Join the Poetry Book Society for 25% off all books