Rock, Paper, Scissors by Richard Osmond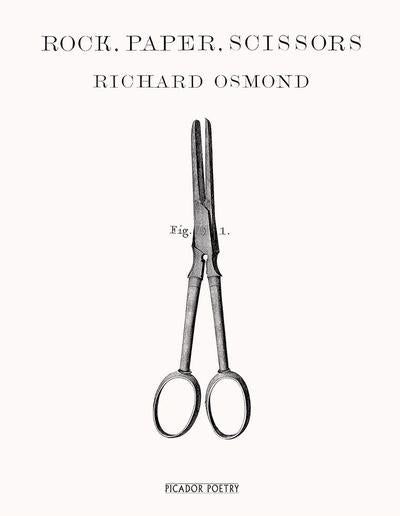 Richard Osmond won the the Seamus Heaney Prize for his widely praised first collection, Useful Verses. His second, Rock Paper Scissors, presents an extraordinary, collaged response to the poet's direct experience of the terrorist attack in London on June 3rd, 2017.
Osmond has written a powerful and challenging collection of original poems representing the complex, fragmentary nature of traumatic experience. Interleaved with these are translated excerpts of two very different texts: the Anglo Saxon epic poem Beowulf, and the Qur'an. Osmond's translations from the Qur'an, in contrast to the stereotype of the Qur'an as a monolithic book full of judgement and proscription, focus on its vivid lyricism and the surprisingly riddling nature of its philosophy. In this unexpected context, the visceral and frightening excerpts from Beowulf echo with unnervingly modern resonances.
Rock, Paper, Scissors takes a bold look at the problems of interpretation of texts and of events: in taking every opportunity to keep the complexity of his difficult subject intact, and in his refusal to simplify some of the most urgent questions of the age, Osmond has written a book of compelling importance.
Join the Poetry Book Society for 25% off all books