Ricantations by Loretta Collins Klobah
PBS Recommendation Summer 2018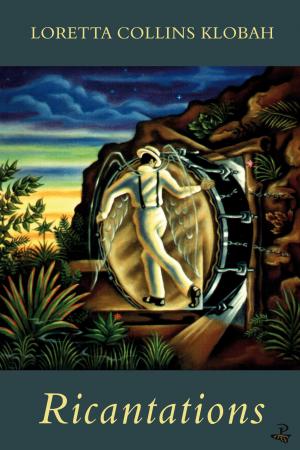 Ricantations will reinforce the perception of Collins Klobah as superb poetic story-teller with a compassionate and radical womanist vision, alert to the multi-layered reality of Puerto Rican life, where shiny modernity gives way to spirit presences. There are absorbingly reflective poems on Juan Carreño de Miranda's paintings of an hyperphagic child, painted both naked and clothed, a stray horse that hangs around the poet's property, homunculi in glass bottles in a teaching hospital, the keeper of a butterfly farm, a high-wire circus family, and the irony of Nathan Leopold (with Loeb, the perpetrator of a famously brutal crime in the USA) becoming the expert on Puerto Rican bird life.
Poems begin from the most fantastic premises – a Ché Guevera club in heaven with prizes for the coolest Ché impersonator – then line by rich baroque line open up her island's secret heart, revealing a society under multiple pressures even before Hurricane Maria, about which the title poem offers a brilliantly hallucinatory picture. Love must always be mixed with despair for a society where the reckless machismo of New Year gunfire kills a young woman, and older men prey on schoolgirls.
New World English and Spanish rub shoulders in these poems, but the reader soon picks up the precise, word-loving, observant rhythms of the poet's own voice, a voice which has space for humour, as in a witty sequence of Jamaican poems about the attraction of men to women of ample size. There are more personal and intimate poems – memories of her mother's psychiatric hospitalisation, of her own struggles with size and health, and the vulnerability of the body when a hurricane can strip life back to its hazardous basics.
Join the Poetry Book Society for 25% off all books