Rhapsodies by Petrus Borel, trans. by John Gallas and Kurt Ganz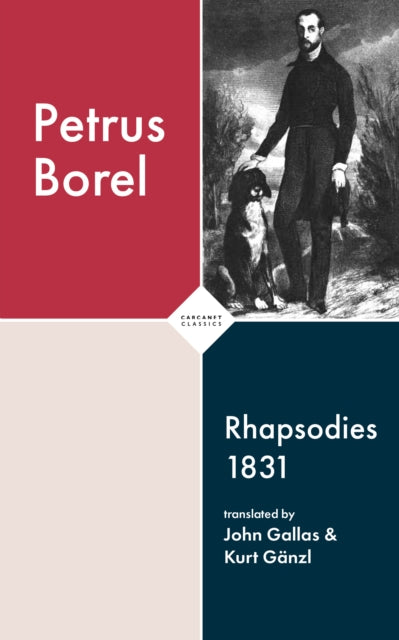 Borel was the sun,' said Theophile Gautier, 'who could resist him?' Indeed, who? A lycanthrope, necrophile, absurd revolutionary, Paris dandy with a scented beard, flamboyant sufferer: a man with no grave and no memorial. His once celebrated red mouth opened briefly 'like an exotic flower' to complain of injustice and bourgeois vulgarity; of his frustration in love and reputation; of poverty and blighted fate. Then he withered in the minor officialdom of Algeria, where he died because he would not wear a hat, leaving a haunted house and a doubtful name.
'And now,' says his only biographer Dame Enid Starkie, 'he is quite forgotten.' Rhapsodies 1831 includes all the poems Borel wrote when he was twenty and twenty-one. The poems, he said, are 'the slag from my crucible': 'the poetry that boils in my heart has slung its dross'. It is a fabulous, fiery, black-clouded dross: captains and cutlasses, castles, maidens, daggers, danger; calls to arms, imagined loves, plaints and howls of injustice.
'Never did a publication create a greater scandal,' Borel said, 'because it was a book written heart and soul, with no thought of anything else, and stuffed with gall and suffering'. It was not reviewed. Now it is back.
Join the Poetry Book Society for 25% off all books