Retrieved Attachments by Peter Robinson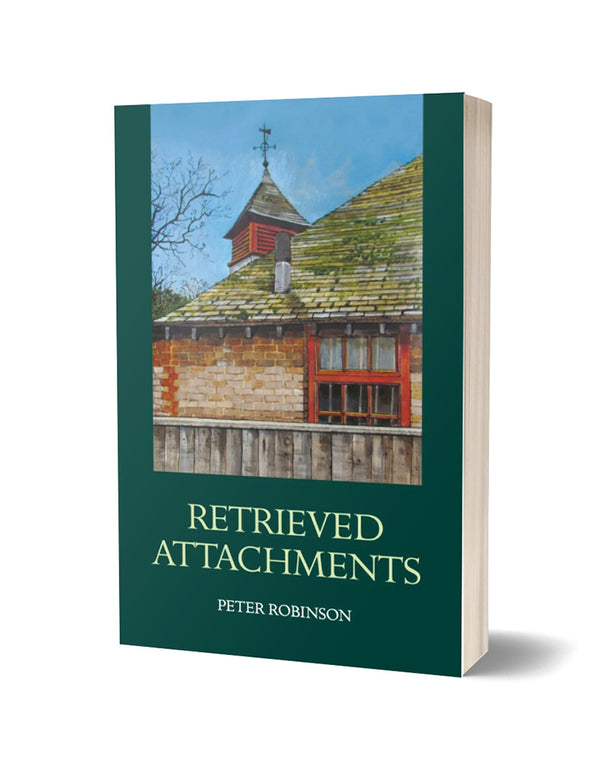 The Retrieved Attachments in Peter Robinson's new collection are to people and places, friends and loved ones, mentor poets and artists. Deploying the full range of his gifts, these poems are characteristically responsive both to fresh encounters and evocative returns.
Presented in five titled sections they revisit the landscapes of his years in Japan, find a way to tell the story of a heartbreak, return to familial locations in an unvisitable Italy, elegize or re-encounter companions and friends, and, for the final section, recover intimate senses of a locality's flora and fauna.
Peter Robinson has been described as 'the finest poet of his generation' (PN Review) and 'a major English poet' (Poetry Review). Retrieved Attachments again shows why.
Two Rivers Press
Join the Poetry Book Society for 25% off all books