Requiem by Razmik Davoyan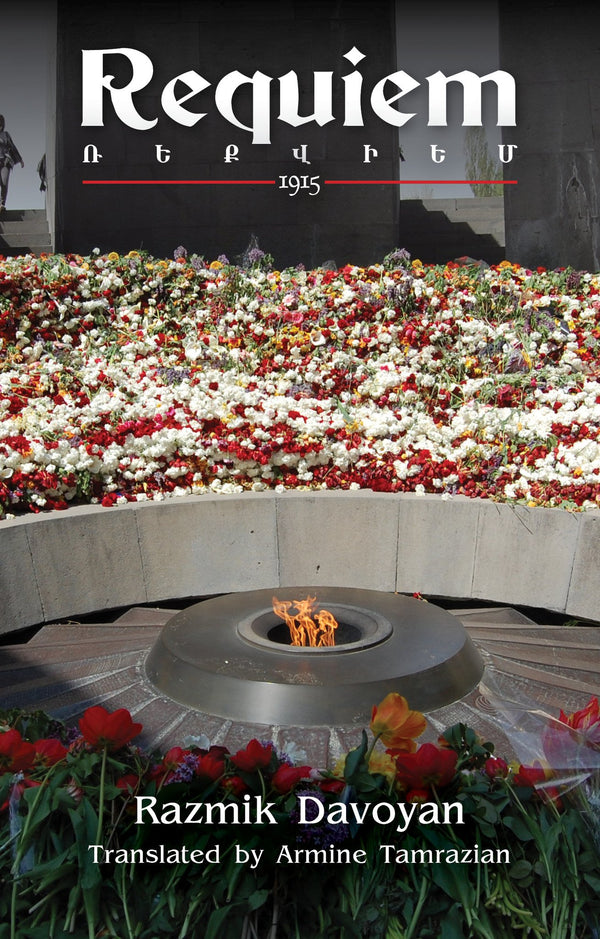 After the Ottoman empire's entry into the First World War on 29 October 1914, the Armenians were accused – in a few cases justly – of conspiring with the advancing Russian forces to ensure Turkish defeats. The legend of 'Armenian treachery' gave the Ottoman government the pretext to sanction measures designed to remove all traces of the Armenian population from the empire.

For someone whose family suffered immeasurably, Requiem is an amazingly measured and considered narrative of loss and survival. In an attempt to answer the moral questions brought about by the event and its aftermath, Razmik Davoyan remembers and commemorates without bitterness.
Razmik Davoyan was born in 1940 in Mets Parni, Spitak, Armenia. His first poem was published in 1957 in the Leninakan Daily Worker. Since then he has published well over thirty volumes in Armenian, Russian, Czech and English. His children's poetry book Winter Snowflake, Spring Blossom, published in Russian in 1980, sold 450,000 copies in only two weeks all over the former Soviet Union. Requiem was banned for five years before it was published in Yerevan in 1969. In 1986 he received Armenia's State Prize for Literature. In 1997 he received the Order of St. Mesrop Mashtots, the highest non-military order of the Republic of Armenia, from the President of Armenia for his achievements and services to the country.
Join the Poetry Book Society for 25% off all books