RANI by Neelam Saredia-Brayley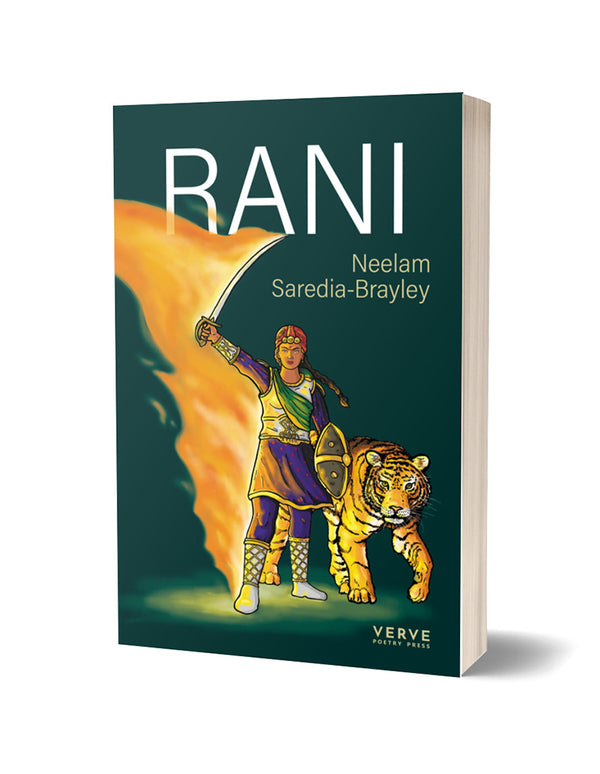 RANI delves into stories that are often unheard and unwritten – of brown women in the corners of rooms, hidden behind photograph frames, buried beneath the skin, in the borrowed trauma-blood from generations past and present. It is a manifesto on how to turn your body into a forest fire; into a Goddess with tiger skin.
A deftly-woven narrative of the journey that many women have had to take; from the darkness of trauma to reconnecting with raw wildness, and ending with strength, reclamation and joy. This debut collection from Neelam boldly explores colonisation, intrusion, trauma, sexual assault, racism, healing, power and growing towards the light. 
Rani
is Neelam's debut poetry collection.
Utterly compelling…her poetry is emotive and humorous, full of rhythmic and tonal surprises. She is one to watch.
– Lydia McCutcheon, Canterbury Culture
Her work is always striking, thoughtful, innovative and plural.
– Joelle Taylor, Poet, Playwright, Author & Founder of SLAMbassadors, TS Eliot Prize winner.
Her voice is exactly what power in protest and the power of women is about.
– Power of Women Festival
Verve Poetry Press
Join the Poetry Book Society for 25% off all books