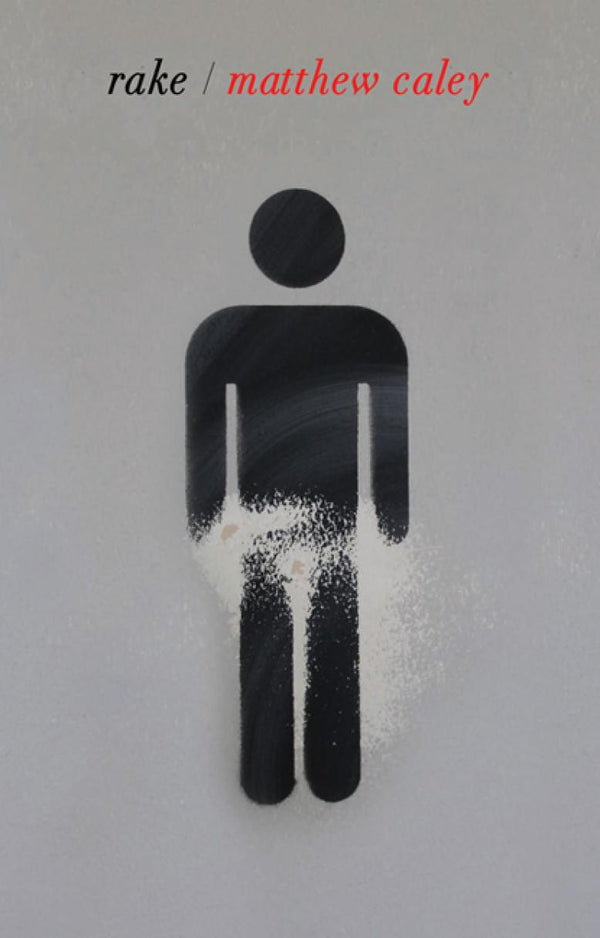 Throughout Rake, Matthew Caley's fifth collection, it can appear as if we are leafing through the oblique diary of an immortal time-travelling rake, one who is seeking his 'one true beloved' through an heroic tally of amorous encounters, desperately trying to get beyond appetite; or possibly a number of parallel immortal time-travelling rakes; or maybe even someone, having drunk too many espressos, imagining themselves to be such a rake. 
The forms used are equally promiscuous: tanka, sonnets, refrains, poems sifted from or alluding to Les Liaisons dangereuses or Barthes' A Lover's Discourse, versions of Baudelaire, Bonnefoy and Corbière, an 'echo sonnet', sonnet-strings, mono-rhymers, a 'tonnet' – hybrid of sonnet and tanka – and, most frequently, tanka used as a run-on stanza unit.
Traversing the boudoirs of La Belle Époque, 80s Cold War Russia, ancient Egypt and the Wild West, to London 1910 or LA in the 1990s, but more often than not from these locations to the 24 hour neon of the contemporary city and back again in a micro-second, desire feeds lack (and vice versa) yet yearns for escape. What results is a series of beautiful, back-handed love poems.
Join the Poetry Book Society for 25% off all books