Queer : A Collection of LGBTQ Writing from Ancient Times to Yesterday ed. By Frank Wynne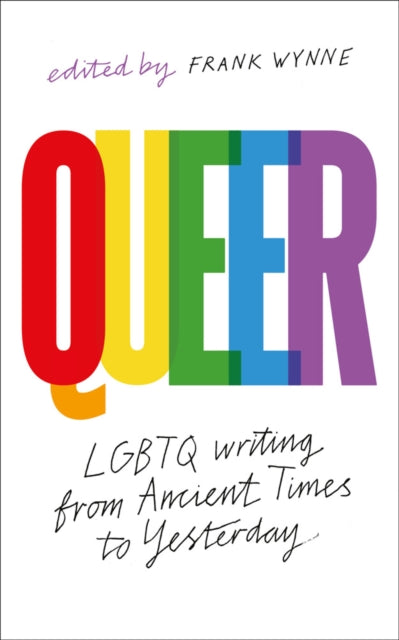 Drawing together writing from Catullus to Sappho, from Arthur Rimbaud to Anne Lister and Armistead Maupin, translator Frank Wynne has collected eighty of the finest works representing queer love by LGBTQ authors.
These pieces straddle the spectrum of queer experience, from Verlaine's sonnet in praise of his lover's anus and Emily Dickinson's exhortation of a woman's beauty, to Alison Bechdel's graphic novel of her coming out, Juno Dawson's reflections on gender and Oscar Wilde's 'De Profundis'.
With stories, poems, extracts and scenes from countries the world over, Queer is an unabashed and unapologetic anthology, which gives voice to those often silenced.
Join the Poetry Book Society for 25% off all books