Queen Palm: A Bermuda Christmas by Nancy Anne Miller PRE-ORDER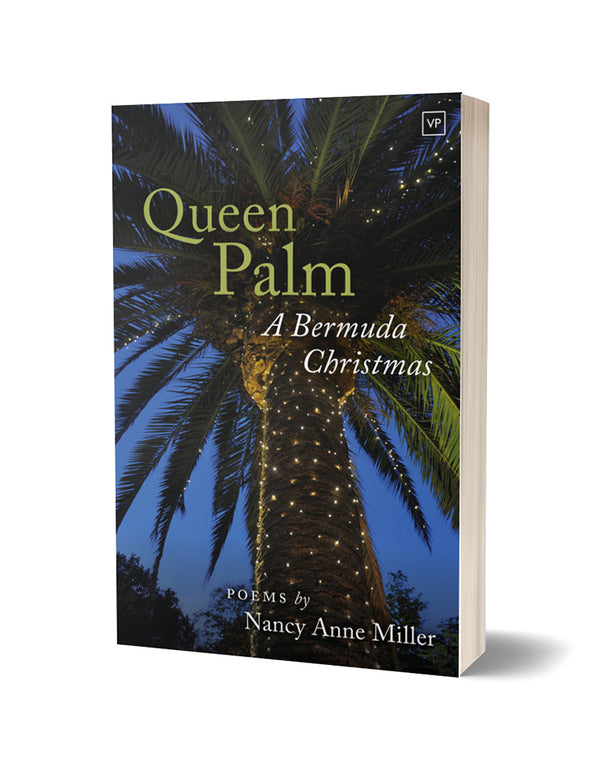 Published 2nd November 2023. Available for pre-order.
In Queen Palm: A Bermuda Christmas, internationally-published poet Nancy Anne Miller takes readers on a captivating journey into the rich iconography and metaphors of the Christmas season. Through four distinct sections, Miller explores the unique blend of African/English influences found in Bermudian customs, the vibrant and sometimes extravagant American celebrations, the symbolism of Advent, and the poet's personal creative process. The book concludes with a thought-provoking selection of Biblically-inspired poems.
While delving into the exploration of language and imagery, the poems also carry a spiritual undertone, inviting readers to embark on both a poetic inquiry and a sacred quest. Queen Palm celebrates the power of Christmas as a transformative and introspective time, where the boundaries of poetry and spirituality merge seamlessly.
"A love letter to the author's Bermudian heritage, this collection celebrates coming home, especially at Christmas. Bermuda is the gift and Miller has wrapped it up beautifully." – Tina Stevenson, The Bermudian Magazine
Valley Press
Join the Poetry Book Society for 25% off all books