Pretend You Don't Know Me: New and Selected Poems by Finuala Dowling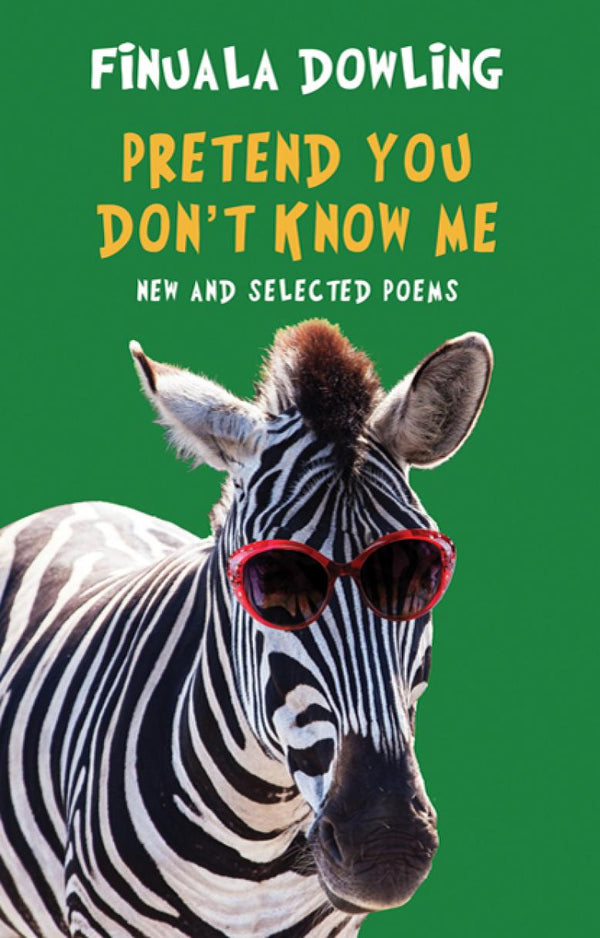 Pretend You Don't Know Me brings together in one volume the best of Finuala Dowling's funny, poignant and idiosyncratic poetry from four earlier prize-winning collections, with a section devoted to new poems. It introduces this popular South African poet to a UK audience.

Finuala Dowling's debut collection, I flying, published in 2002, was an instant success in her native South Africa. Its accessibility, humanity and wit, as well as its beguilingly honest stories of home, parenthood, love, loss and desperation, won many new converts to poetry. The volume went into multiple printings, and won the Ingrid Jonker prize. Dowling's subsequent collections, Doo-Wop Girls of the Universe and Notes from the Dementia Ward (winners of the SANLAM and Olive Schreiner prizes respectively), consolidated her reputation as an inventive sketcher of the domestic sublime. Her chapbook, Change is possible, sold out at the 2014 Aldeburgh Poetry Festival.
Pretend You Don't Know Me contains her iconic poem 'To the doctor who treated the raped baby and who felt such despair' as well as Dowling's tragi-comic cycle of poems on the theme of her mother's dementia, and the hugely popular poems 'Butter', 'I am the Zebra', 'To adventurers, as far as I'm concerned' and 'The abuse of cauliflowers'.  At the heart of the book are the funny and poignant connections we make with other people, and the lifelong effort to stay whole. 
'Dowling is redefining poetry, bringing her distinctive voice and wit to bear on a medium so often stuck in moody, broody times.' – Arja Slafranca, The Star
'Finuala Dowling is a brave new voice in South African poetry, filled with vitality, wit, unexpected rhythms and fresh ideas… Always accessible, Dowling's poetry is never shallow.' – Shirley Kossick, Mail&Guardian
'Here is a woman who does not apologise for being human… Her work is entertaining, but not compromising. It brings affection and attention to everyday emotions and experiences. They are love poems fused with passion and generosity.' – Don Maclennan
'The book turns on the intimate… what you come away with is delight at being permitted access to this hugely talented poet's life.' – Top Billing
Join the Poetry Book Society for 25% off all books