Poetry Projects to Make and Do PRE-ORDER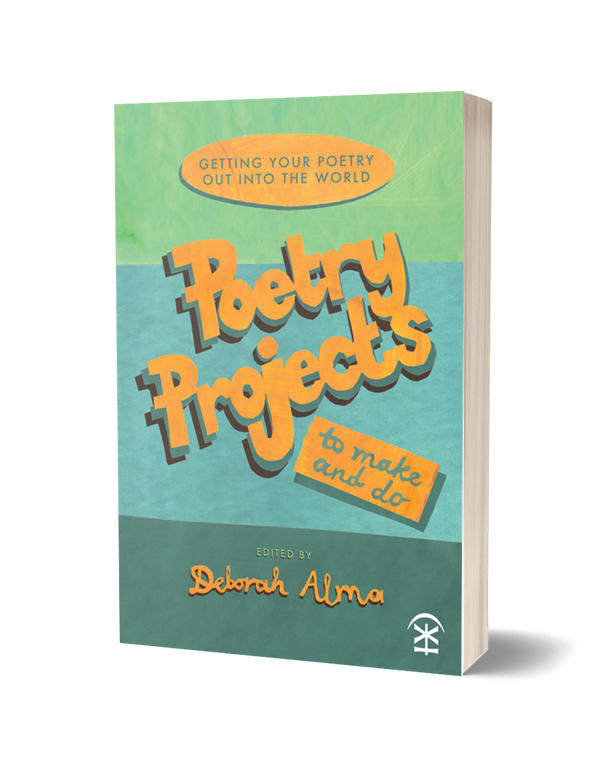 Published 16th November 2023. Available for pre-order.
Poetry Projects to Make and Do, edited by Deborah Alma, The Emergency Poet, is a 'how to' handbook of prompts, inspiration, ideas and essays designed to help both aspiring and established poets find new ways not only to create poetry, but to share and take it out into the world through collaboration, projects, performances - and more. With an array of real-life examples from experienced poets, Poetry Projects to Make and Do provides imaginative case studies and inspiration for readers to roll up their sleeves and get stuck in. Each essay encourages experimentation whilst also supplying plenty of practical tips and guidance.

From projects which poets can try out in their bedroom to ones which take poetry out into the streets; from having a go at making a poetry films or podcasts to hand-crafting a poetry residency; from how to apply for funding to working in collaboration and involving music, art or photography in your poetry, the book covers a broad range of topics to inspire everyday creativity, to surprise and to delight. The book follows previous popular creative writing handbook titles for Nine Arches Press - including The Craft, Why I Write Poetry and How to be a Poet - and is edited by Deborah Alma, aka The Emergency Poet and founder of the world's first walk-in Poetry Pharmacy, based in Bishops Castle, Shropshire.
Includes 25 essays by: Deborah Alma; Jean Atkin; Casey Bailey; Roshni Beeharry; Julia Bird; Jo Bell; Jane Burn; Lewis Buxton; Jane Commane; Jonathan Davidson; Helen Dewbery; Pat Edwards; Jasmine Gardosi; Roz Goddard; Daisy Henwood; Sophie Herxheimer; Helen Ivory; Gregory Leadbetter; Arji Manuelpillai; Caleb Parkin; Nina Mingya Powles; Jacqueline Saphra; Clare Shaw; Degna Stone and Tamar Yoseloff.
Nine Arches Press
Join the Poetry Book Society for 25% off all books