Play My Game by Alec Finlay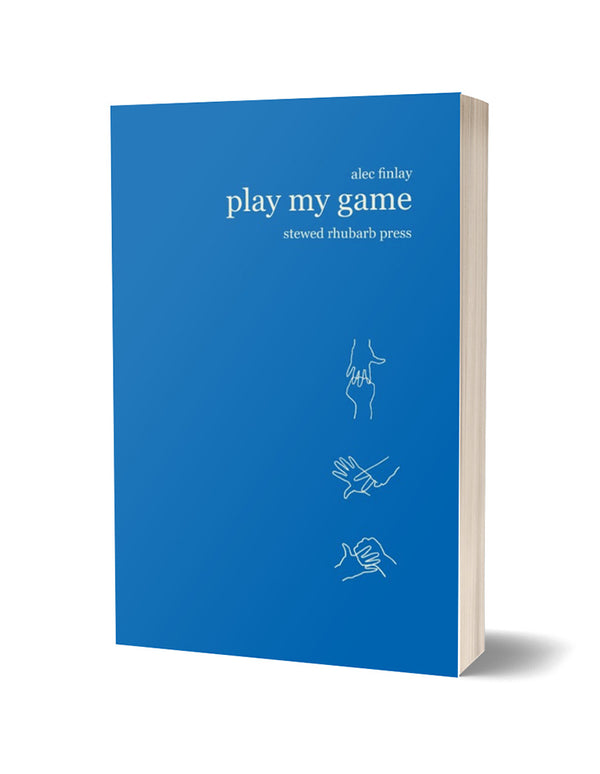 play my game is a sampler of short poems, a wide-ranging anthology of 'dailiness', spanning two decades of innovative poetic practice.
Well known for his work as a visual artist and poet, here Alec Finlay playfully expands the possibilities of traditional short forms, such as the haiku, poetic aphorism, and question and answer (after Celan). play my game features examples of Finlay's verbal game-play, poetic mottos, proverbs, and inscriptions, as well as place-aware versions of Gaelic place-names and Highland tour diaries, guided by Boswell & Johnson. Other poems illustrate his love of wry or fond overhearings, in numerous, occasionally numinous, found poems.
The front cover features some of Finlay's rubber stamp artworks on paper-rock-scissors, and the book includes his new variant, cloud-paper-mountain.
Stewed Rhubarb
Join the Poetry Book Society for 25% off all books