Platinum Blonde by Phoebe Stuckes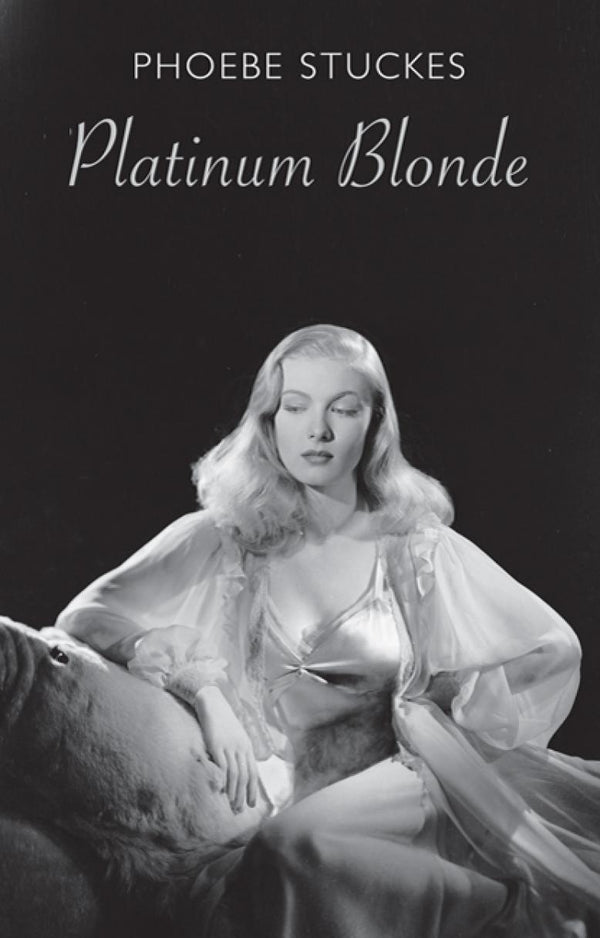 Published 3rd September. Available for pre-order.
Platinum Blonde is Phoebe Stuckes' debut collection. Whether wildly or wryly funny, each poem presents an episode in the up-and-down life of the wise-cracking party girl. On the surface, this is a world of dancefloors and bathrooms, glitter and girls, love and disappointment, but beneath the laughter and antics these are self-questioning poems. Poems about self-belief, self-image, vulnerability and insecurity, loneliness, trauma and survival.
Phoebe Stuckes has been a winner of the Foyle Young Poets award four times and is a former Barbican Young Poet and Ledbury Poetry Festival young poet in residence. Her debut pamphlet, Gin & Tonic, was shortlisted for the Michael Marks Award in 2017, and she won an Eric Gregory Award in 2019.
'Phoebe [Stuckes], who is about to release her first book, Platinum Blonde, writes quietly unsettling poems about everything from gender stereotypes to explorations of selfhood in the age of hyperinformation.' – James Patterson, i-D
'The poems in Platinum Blonde are vulnerable, performative, and ardently female. Stuckes deftly balances violence and wit, self-consciousness and panache. She can turn a sentence on a dime: "This is how I want to die; in a boat, on fire / while Billie Holiday crawls out of a speaker."  And "Having an affair / is just getting all dressed up to cut yourself." Get yourself a bottle of gin, some photos of your exes, and settle into a velvet chaise longue to read. You're going to love this book.' – Kim Addonizio
'Phoebe Stuckes's Platinum Blonde is a relentless and relentlessly alive exploration of human interactions and very human desire, conveyed with a formal virtuosity and a real sense of the seduction of the imagination that is truly captivating.' – Ahren Warner, Gregory Awards judge's comment
'I enjoyed the deadpan-ness of the voice and the ways in which it established stereotypes and beauty standards, yet, poem by poem, undermined and destroyed them.' – Inua Ellams,  Gregory Awards judge's comment
Join the Poetry Book Society for 25% off all books