Pitch Lake by Andre Bagoo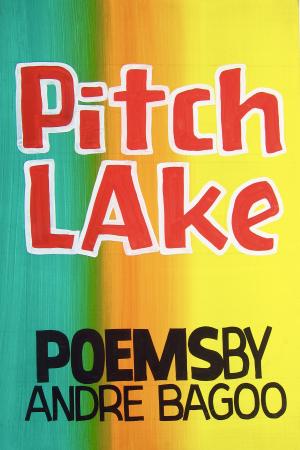 Andre Bagoo has been awarded The Charlotte and Isidor Paiewonsky Prize for first-time publication in The Caribbean Writer for 'On Wordsworth's The Daffodils', a poem from Pitch Lake. You can download the poem below.
Divided into three sections , Andre Bagoo's poems explore the multiple resonances of the words, where pitch signifies both the stickiness of memory – the way the La Brea Pitch Lake is a place where "buried trees [are] born again" – and the idea of scattering: of places and impressions and the effort to hold them in one vision. The first part brings together poems that encompass reflections on art; Trinidad as a fallen Eden with its history of slavery and the inhumanity of "cachots brulants"; Black Lives Matter; visits to Britain and the image of cows "straight out of Hardy"; and poems about finding love in a climate of homophobia. Poems with an elaborated discursive structure sit next to little imagist poems written in response to Trinidad's disappearing fauna and threatened eco-system.
"Lake", is a sequence of prose poems, varying in length, some surreal, suggestive rather than explicit, presenting subtly dislocated narratives that, even in a short space, disrupt the reader's expectations of where they are heading. In their brevity, these prose pieces offer surfaces, like that of a lake, that invite the reader to wonder what lies underneath but warn that this is not necessarily what is most predictable. 
In Pitch Lake, Andre Bagoo, author of the Bocas prize shortlisted poetry collection, Burn, displays a continuing commitment to exploration and experiment.
Join the Poetry Book Society for 25% off all books