Pearl and Bone by Mari Ellis Dunning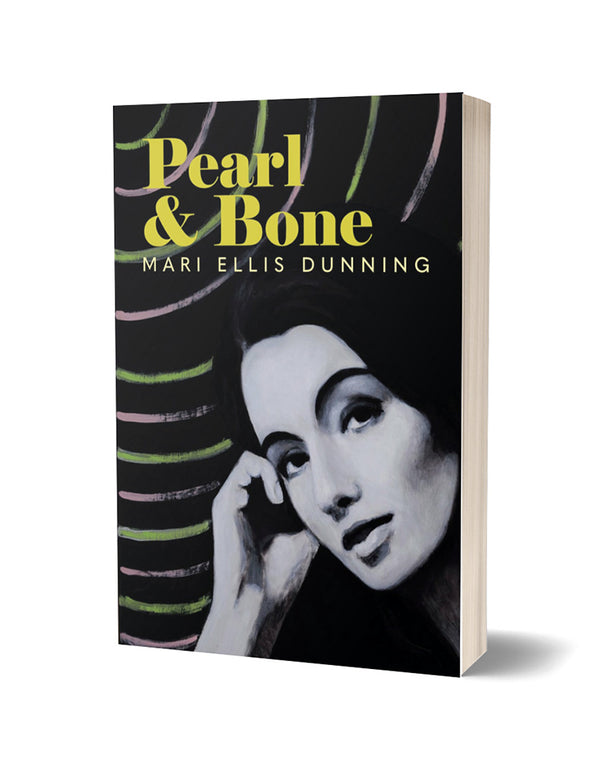 'In this profound study of the maternal journey, Mari Ellis Dunning does not attempt to speak for all mothers, but she can speak up for the many that become "pale and bloodless ghosts". These essential, visceral poems ensure we pay attention to the fear, risk and shame that accompanies the female pregnant body, whilst weaving a picture of the truthful, tender reckonings that are the poet's own.' – Rebecca Goss
Pearl and Bone explores the complexities of the first year in the life of a pandemic mother, with the stories of other mothers interwoven amongst the author's intimate moments, from pregnancy to childbirth and beyond. These poems showcase the lost voices of women through history – in the throes of labour, Mary paces the stable; in a dim Soho studio, Christine Keeler poses for the infamous Lewis Morley photographs; while above us, the moon laments the number of feet that have stormed her surface.

Beautiful, emotional and richly imagistic, Mari Ellis Dunning presents mothers in many forms: those experienced, chosen, unwitting, and presumed, asking us to consider the true nuances of motherhood – delicate as pearl, durable as bone.
Shortlisted for Wales Book of the Year for her debut collection Salacia, this is the poet's highly anticipated second collection.
Parthian Books
Join the Poetry Book Society for 25% off all books