Peaches Goes it Alone by Fredrick Seidel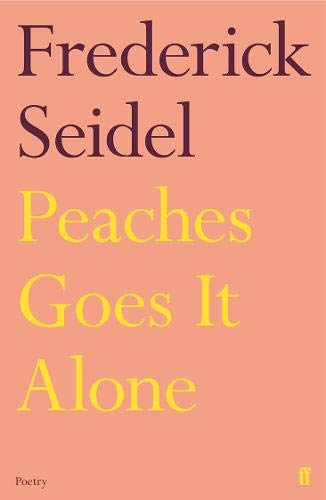 This is the End of Days.
This is what we've been waiting for always.
I walked over to the Hudson River, heading for Mars.
Each poem of mine is a suicide belt.
I say that to my girlfriend Life.
Peaches Goes It Alone, Frederick Seidel's newest collection of poems, begins with global warming and ends with Aphrodite. In between is everything. Peaches Goes It Alone presents the sexual and political themes that have long preoccupied Seidel - and thrilled and offended his readers. Lyrical, grotesque, and elegiac, Peaches Goes It Alone adds new music and menace to Seidel's masterful body of work.
Join the Poetry Book Society for 25% off all books