Past Tense, Future Imperfect by Jon Miller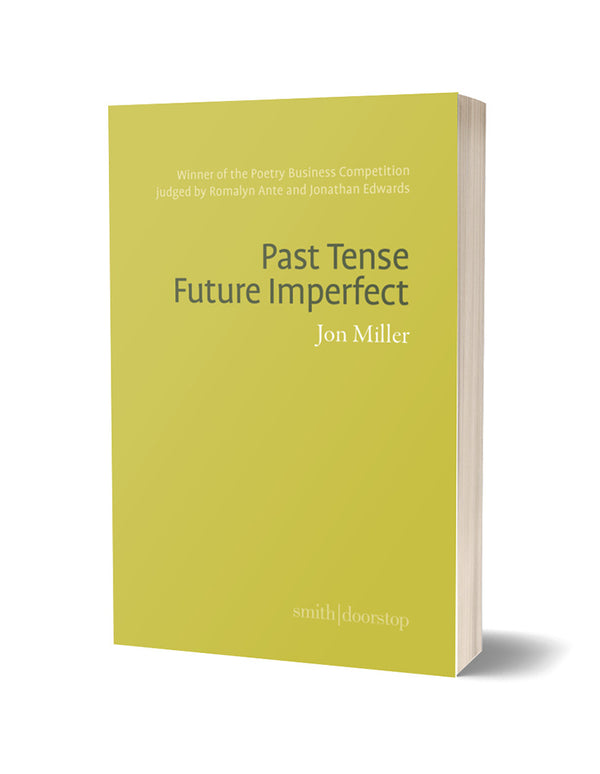 Winner of the 2022 International Book & Pamphlet Competition Romalyn Ante and Jonathan Edwards.
In these rich and witty poems, we encounter a gallery of characters, voices and situations in various stages of emotional undress and bewilderment, fretting at just the wrong distance from reality in railway stations, ferries, restaurants, war zones and watery dystopias. They are filmic pieces that announce the arrival of an unusually gifted poet, in a short collection much bigger than its size – entertaining, disturbing and despite the odds curiously life-affirming.
Smith|Doorstop
Join the Poetry Book Society for 25% off all books