Pamper Me to Hell & Back by Hera Lindsay Bird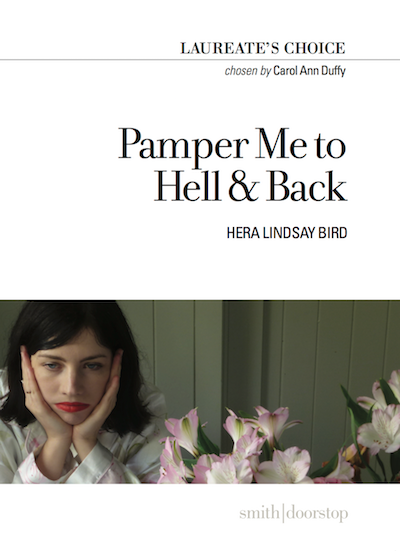 Love, death, Bruce Willis, public urination, being a woman, love, The Nanny, love. This pamphlet of poetry by Hera Lindsay Bird is a startling departure from her bestselling debut Hera Lindsay Bird by defying convention and remaining exactly the same, only worse. This collection, which focuses on love, childish behaviours, 90's celebrity references and being a woman, is sure to confirm all your worst suspicions and prejudices.
In a recent comments section on the Guardian, her work has been described as "This comment was removed by a moderator because it didn't abide by our community standards. Replies may also be deleted. For more detail see our FAQs."
'Without doubt the most arresting and original new young poet - on page and in performance - to arrive.'- Carol Ann Duffy
Join the Poetry Book Society for 25% off all books