Paisley by Rakhshan Rizwan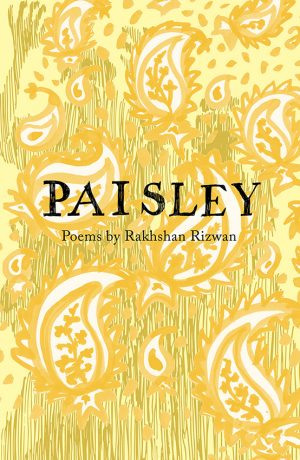 Rakhshan Rizwan's debut collection simmers with a poised, driving anger. Drawing on the rich visual and material culture of her home region, Rizwan unpacks and offers critical comment on the vexed issues of class, linguistic and cultural identity – particularly for women – in the context of Pakistan and South Asia.
She writes about the hypocrisy of the men who claim to worship women, the nuances of using Urdu or Hindi, and the many contradictions of the city of her birth, Lahore. As well as startling free verse, Rizwan's many accomplished ghazals both explore and demonstrate her fascination with multilingualism, code-switching, displacement and belonging.
The poems in Paisley are an unflinchingly feminist assault on received ideas about womanhood which present the reader with often-uncomfortable truths.
Join the Poetry Book Society for 25% off all books