Oyster by Michael Pedersen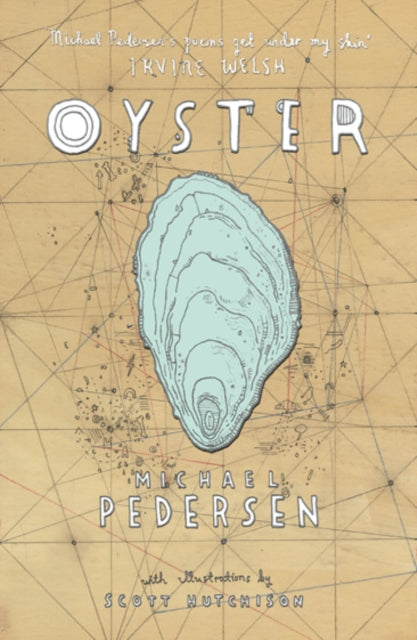 Oyster is the second collection from prize-winning Edinburgh poet Michael Pedersen. From Grez-sur-Loing and festive nights to sizzling summers stretched out in the Meadows and Portobello, Michael Pedersen's unique brand of poetry captures a debauchery and a disputation of characters, narrated with an intense honesty and a love of language that is playful, powerful and penetrative; he vividly illuminates scenes with an energy that is both witty, humourous but also deeply intelligent. Oyster is iced, spiced, baked and beaming for your pleasure.
Oyster features bespoke illustrations from Frightened Rabbit lead singer and songwriter Scott Hutchison.
Join the Poetry Book Society for 25% off all books