ONE PLUM POEM CARD: BLESSING FOR A CHILD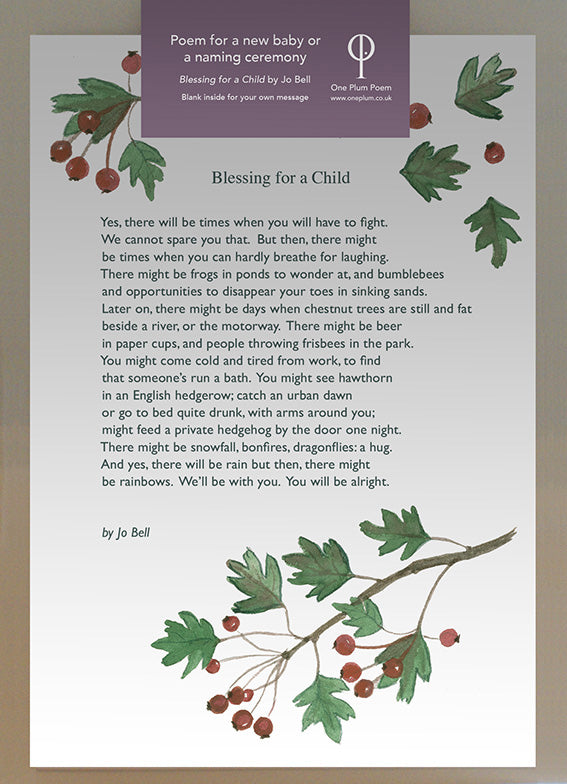 'Blessing for a Child' by Jo Bell

When we first heard Jo Bell read this poem (reprinted at the bottom of this page) in Nottingham, we immediately knew that it would make the perfect card for new babies and for reading at naming ceremonies. It is both incredibly touching and also uplifting. We think new parents or grandparents would really appreciate it, and if there is to be a christening or naming ceremony, we honestly can't think of a more beautiful poem to read out loud and/or to send guests home with.

Jo Bell is an award-winning poet and performer, and former director of National Poetry Day. She is the author of a number of collections of poetry and poetry-related books, and was the inaugural Canal Laureate for the Canal & River Trust and The Poetry Society.

The illustration is by Pauline Lucas, a Nottingham-based artist, print-maker and art historian.


Join the Poetry Book Society for 25% off all books