Nobody Told Me - Poetry and Parenthood by Hollie McNish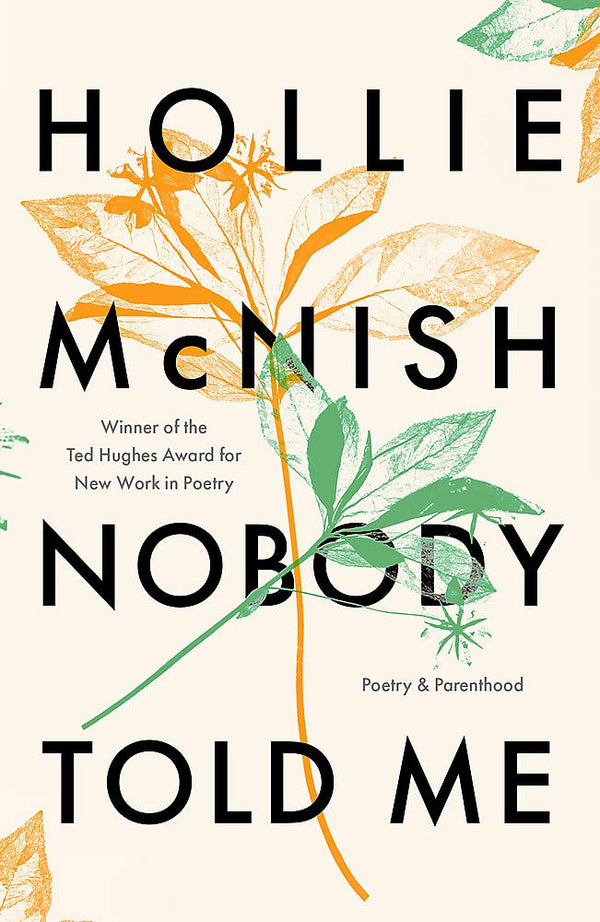 Winner of the Ted Hughes Award for New Work in Poetry 
A memoir of parenthood by poet Hollie McNish
There were many things that Hollie McNish didn't know before she was pregnant. How her family and friends would react; that Mr Whippy would be off the menu; how quickly ice can melt on a stomach. These were on top of the many other things she didn't know about babies: how to stand while holding one; how to do a poetry gig with your baby as a member of the audience; how drum'n'bass can make a great lullaby. And that's before you even start on toddlers: how to answer a question like 'is the world a jigsaw?'; dealing with a ten-hour train ride together; and how children can be caregivers too.

But Hollie learned.

And she's still learning, slowly. Nobody Told Me is a collection of poems and stories taken from Hollie's diaries; one person's thoughts on raising a child in modern Britain, of trying to become a parent in modern Britain, of sex, commercialism, feeding, gender and of finding secret places to scream once in a while.

Hollie McNish is a published UK poet based between London, Cambridge and Glasgow. She has two poetry collections - Cherry Pie and Papers and an album Versus, which made her the first poet to record at Abbey Road Studios, London.
Join the Poetry Book Society for 25% off all books