No Names have been Changed by Siriol Troup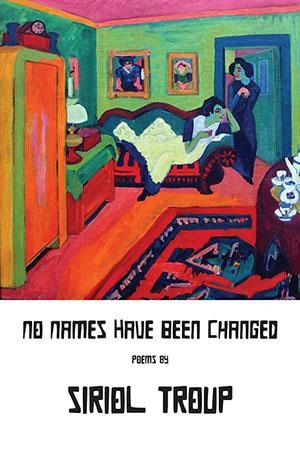 "No Names Have Been Changed, Siriol Troup's third collection, offers strong, strange visions. Her poems, assured and varied in technique, are equally at home in ancient cities or on today's derelict coasts. She is a shrewd observer of times and trends: the Afghan coat, the incense-burner… In her lines, Meissen plates are set aside by violence; knives flash through Venice. But her poems are also strong in sympathy, for the old lady requesting gin and tonic on her deathbed, for the tenderness between a man and his 'beautiful collared dog'. Troup's long knowledge of languages leads to a final gift to her readers: the wit, freshness and variety of her translations and re-imaginings."
– Alison Brackenbury
Reviews for Siriol Troup's previous collections:
 
"Troup is never less than compelling and authentic. She blends lyric and narrative modes to recreate the world, is attentive to language and to myth, but always captures reality."
—Penelope Shuttle
"Tremendous gifts in language, imagery, wit and originality of approach."
—R V Bailey
"Troup is a resolutely European poet, not merely in her range of reference ... but in the existential accommodation she envisages with the world."
—Martyn Crucefix,
The North
Join the Poetry Book Society for 25% off all books