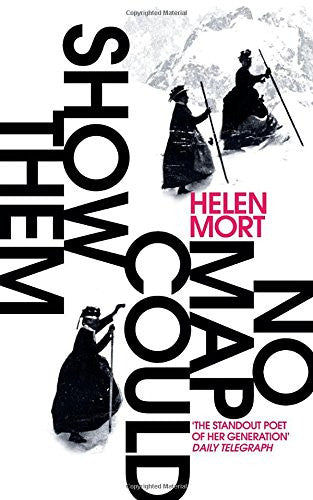 PBS Recommendation - Summer 2016

  
'When we climb alone
en cordée feminine,
we are magicians of the Alps –
we make the routes we follow
disappear'
The poems of Helen Mort's second collection offer an unforgettable perspective on the heights we scale and the distances we run, the routes we follow and the paths we make for ourselves.
Here are odes to the women who dared to break new ground – from Miss Jemima Morrell, a young Victorian woman from Yorkshire who hiked the Swiss Peaks in her skirts and petticoats, to the modern British mountaineer Alison Hargreaves, who died descending from the summit of K2.
Distinctive and courageous, these are poems of passion and precipices, of edges and extremes. No Map Could Show Them confirms Helen Mort's position as one of the finest young poets at work today.
Join the Poetry Book Society for 25% off all books