New Boots and Pantisocracies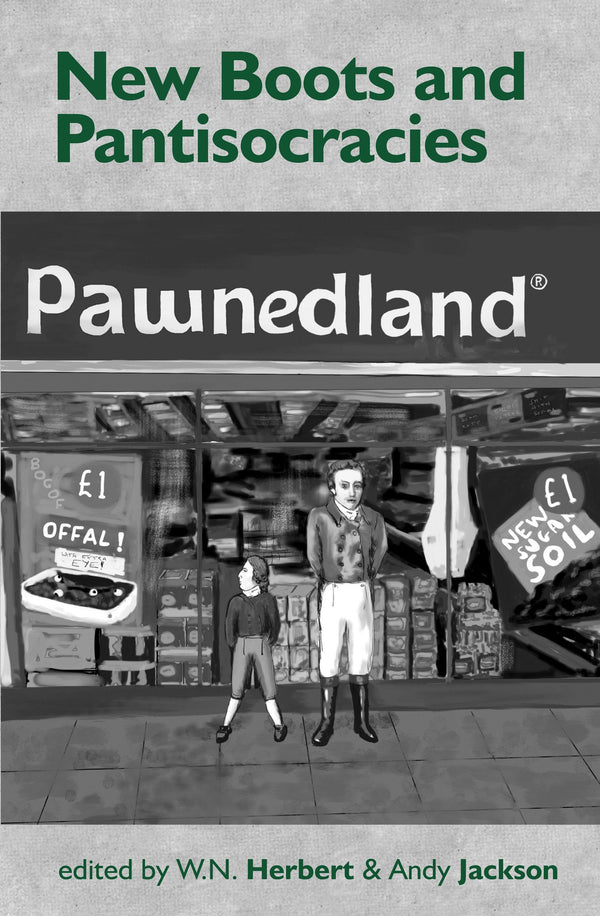 Welcome poets, polemicists and disbelieving masses! New pants for old! The 2015 General Election made manifest changes that have been taking place in UK politics this century. Previous certainties like Labour's Scottish hegemony are no more. Older patterns like the Conservative dominance of England have reasserted themselves. The idea of the UK as a single country has been replaced by a plurality of national, regional, generational and class identities.
The week after the election Bill Herbert and Andy Jackson decided to chart the responses of those unacknowledged legislators of the world – poets – to the new dispensation. For the first 100 days of the new government they published a poem a day on their New Boots and Pantisocracies blog, recording life under the new unrealpolitik. Now it is a book by over a hundred of the most compelling and distinguished poets of our time, including Sean O'Brien, Sheenagh Pugh, Daljit Nagra, Claudia Daventry, Ian Duhig, Michael Rosen, Polly Clark, Ian McMillan, George Szirtes and Malika Booker.
New Boots and Pantisocracies takes its name from the idealistic plans of Coleridge and Southey for a social utopia or 'pantisocracy', and from Ian Dury's iconic first album, with its ironic and melancholy celebration of working class identity on the eve of the Thatcherite revanche. It is a book of poems and polemics, contraries and resistances, appalled but not entirely despairing.
Join the Poetry Book Society for 25% off all books