The Clinic, Memory: New and Selected Poems by Elaine Feinstein
Spring Recommendation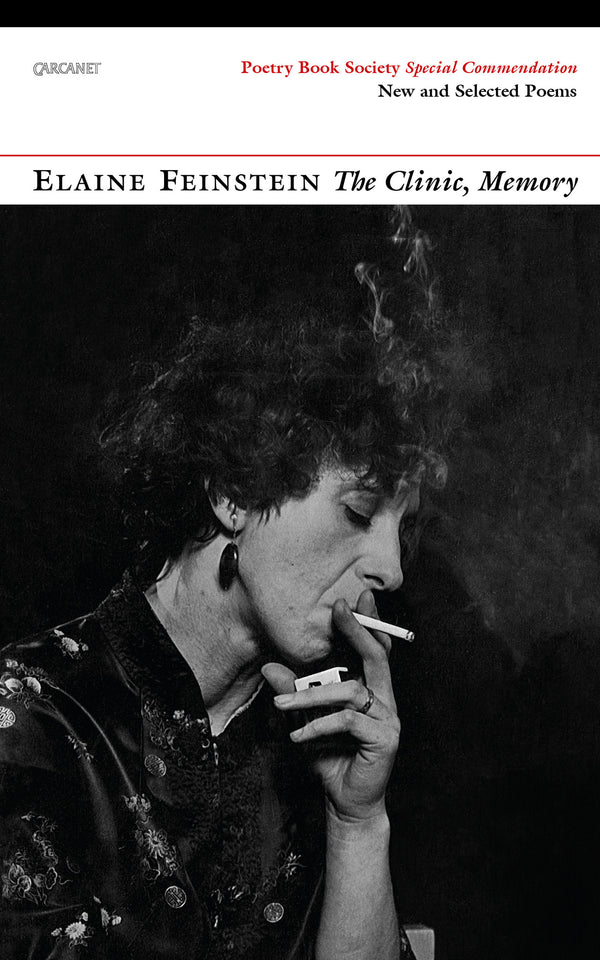 PBS Special Commendation - Spring 2017 
  I did not emulate my uncles' lives, spent graciously
           in serving public good,
  their pleasure: clubs, fine meals, and cultured friends.
         Mother, forgive me, I did all I could.
They won position. I wrote poetry.
Elaine Feinstein's poems are the harvest of a lifetime in literature. This selection, made by the author herself, gathers work from over half a century of published writing, and is completed by a section of new poems.
The selection ranges from early poems of feminist rebellion and tender observation of children to elegies for the poet's father and close friends, reflections on middle-age, the conflicts in a long marriage, and meditations on the lot of refugees. In new poems Feinstein records her treatment for cancer, her feelings of dread in the clinic and unexpected moments of  'extravagant happiness'. The exploration of memory is at once a source of ironic amusement and an acknowledgement of human transience.
 'Elaine Feinstein is our great poet-storyteller, as emotionally intelligent as she is observant.'  - Fiona Sampson
 'Beautiful, generous, wonderfully intense poems ... Anyone who has ever felt comforted in grief by words, or who has lived through that tension between tenderness, longing and guilt, will recognize their precision and their truth.' - Ruth Padel on Talking to the Dead
'She is an extremely fine poet. She has a sinewy, tenacious way of penetrating and exploring the core of her subject that seems to me unique.' - Ted Hughes
Due out 23rd Feb 2017 from Carcanet Press.
Join the Poetry Book Society for 25% off all books