New and Selected Poems by Kwame Dawes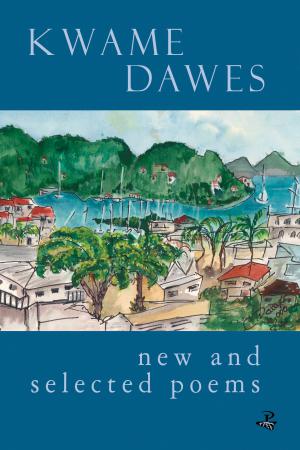 Since Kwame Dawes first published his prestigious Forward Poetry prize-winning Progeny of Air in 1994, six further collections have followed which have changed the face of Caribbean poetry. New and Selected Poems contains a generous selection from all these volumes, and a book's worth of new poems.
Sensitive to the dusty savannahs of Ghana (where he was born), the hills and city streets of Jamaica (where he grew up), the 'low-riding, swamp' landscapes of South Carolina (where he lives) and the landscapes of England (where he regularly visits, Dawes has been building an enthusiastic readership in the UK, the Caribbean and the USA.
There are the poems of displacement and loss of Resisting the Anomie, the vibrant, unstoppable narratives of Prophets (a dramatic celebration of the resources of Jamaican popular culture as well as an exploration of the ambiguous nature of inspiration and prophecy, both religious and literary), and Jacko Jacobus (a dub reggae version of the Biblical story of Jacob and Esau, where prophecy meets anancy tricksterism), the concentrated lapidiary poems of Requiem ('shrines of remembrance' for the millions of victims of transatlantic slavery), the autobiographical poems of Progeny of Air, the questioning psalms and reggae poetry of Shook Foil (poetry walking the bassline), the explorations of the complexity, pain and enrichment of inheritance in Midland (winner of the Hollis Summers Poetry Prize in 2001); and there are the new poems that in their frank meditations on family and individual trauma comment revealingly on the themes and concerns of the earlier collections. 
New and Selected Poems does not replace the earlier collections. Indeed, the selections here will whet the appetite of those who have not yet discovered them to encounter their individual, organic and rewarding architectures and for those familiar with the earlier books, this selection will suggest new ways of reading them.
Join the Poetry Book Society for 25% off all books