Natural Phenomena by Meryl Pugh Guest Selection Spring 2018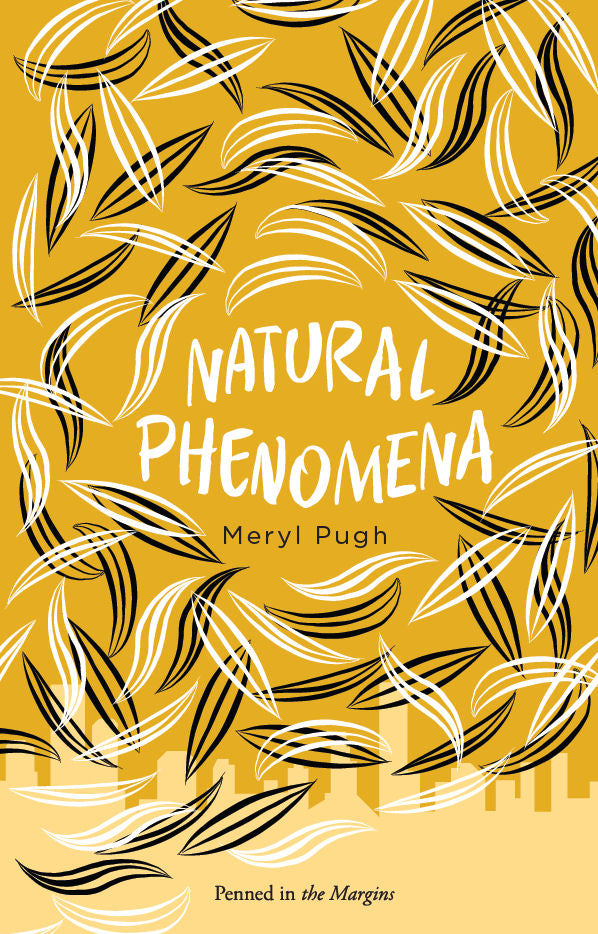 Spring 2018 Guest Selection, chosen by Kayo Chingonyi 
A city lies in ruins. Spires topple, planes fall. Rubble is broken by wildflower. Birdsong and chatter cut through.

Discover the urban wild in Meryl Pugh's debut collection. Join the poet as flaneuse wandering the city s hidden spaces to encounter its flora and fauna; its many-voiced song.

A book of witnessing and overhearing, Natural Phenomena asks where the beauty is in the city of plastic, wire and glass; holds a mirror up to the self and asks how we contend with loss and absence in a constantly bustling environment.
Due out 22/2/18. Published by Penned in the Margins.
Join the Poetry Book Society for 25% off all books