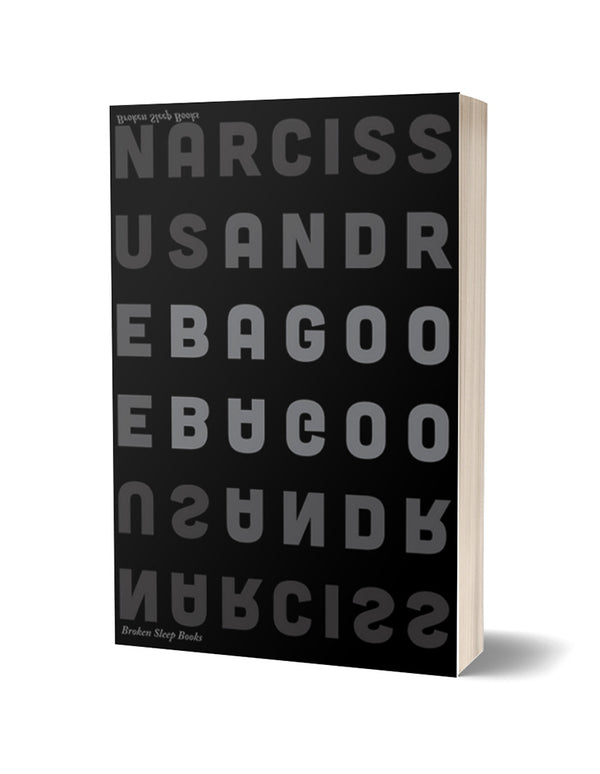 Narcissus, from 2021 OCM Bocas Prize winner Andre Bagoo, is a typically brilliant work of poetry bringing together strands of the queer, nature, and the Narcissus myth, whether in ekphrasis or otherwise. In this powerful collection, Bagoo examines the varied dynamics of the body and mind with the narcissism of the soul, while fully embracing the work of art as a critical reflection on the human condition.
PRAISE for Narcissus:
Beautiful, angry, redolent with transporting detail and memory. Bagoo's work makes yearning, nostalgia, love, even disappointment sing off the page with a painterly, intertextual sensibility very much his own: 'the thing that breaks you is all there is'. I love this collection.
— LUKE KENNARD, NOTES ON THE SONNETS
In Andre Bagoo's newest collection, Narcissus, the lyric dances beautifully between the twin flames of violence and desire. Elegant in its brutality, in its mastery of line and of longing. This book is formally dexterous and queers mythology in order to excavate inheritance and rename the present.
— SAM SAX, BURY IT
Mirrors and reflections abound in Andre Bagoo's sensuous, seriously playful and playfully serious collection. From mealy bugs and termites, Mora trees and carnival bats, there's a deep connection between human and more-than-human experiences on Trinidad – 'my island' where you should, however, 'not trust the plants'. A swirling lyric entanglement of human and nonhuman bodies with climate, politics, histories.
Echoes of echoes resonate through these poems 'made beautiful by constraint', where love and sexuality thrive in the shadow of structural violences: 'these people dancing […] as though parts of a collective wet dream'. Bagoo's poems ask how we can truly see and adore our queerest selves, looking back, in the mirrors of material and visual culture, complex 'natures', and lovers in who, 'what was found in me, / Was found in him, was himself'.
— CALEB PARKIN, THIS FRUITING BODY
Join the Poetry Book Society for 25% off all books