More Than Weeds by L. Kiew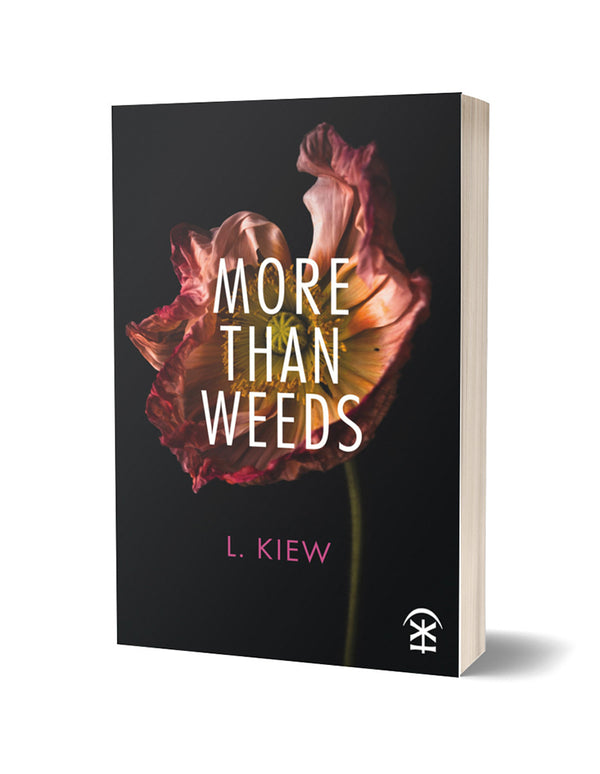 More Than Weeds, the debut poetry collection by L. Kiew, explores the language of migration and how it is used in relation to plant and animal species, as well as peoples. These knowledgeable and verdant poems draw deeply on botanical and ecological detail and reveal secret histories thriving in the gaps between definitions; here are precious seedlings, unforced flowers, tongues of leaves, tangled roots and rhizomes.
With roots in decolonialising botany and horticulture movements, and influenced by the impact of the climate crisis and regenerative gardening practices, Kiew's poetry is alive and thronging with the interconnected nature of things – and the formative forces of nurture, family, food, refuge and love. Human and plant voices speak for themselves of experiences of belonging and displacement, as well as encounters with violence. These vivid poems that ask us to scrutinise what is really contained or constrained by demarcations – whether those of weed or wildflower, or of borders and hostile environments.
Nine Arches Press
Join the Poetry Book Society for 25% off all books