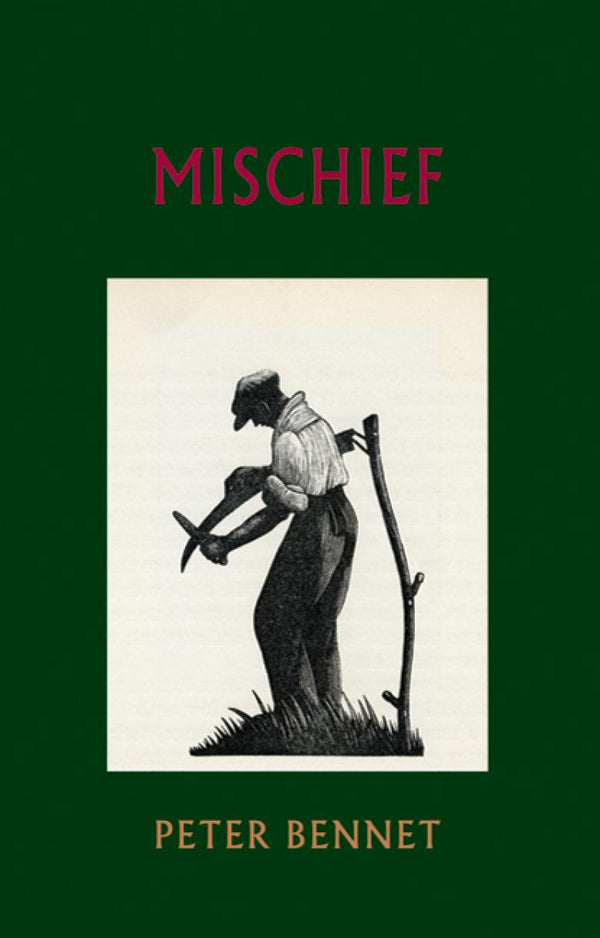 Peter Bennet is a storyteller who reinvents the world each time he writes, and does so with linguistic resourcefulness and panache, bold imaginative strokes, subversive connections, and dark wit. He has also armed himself with a sophisticated dramatic understanding learned in part from Browning.

The borders of the real and the imaginary are frequently breached here, but Mischief, which is his seventh full-length collection, also contains an uncharacteristically autobiographical and revealing sequence which revisits memories from between Bennet's war-time early childhood and his father's premature death in 1953.
This writing is so careful, even compressed, that it feels distilled rather than made, having something of the purity and strength of a good single malt.
'Peter Bennet's supple and musically precise poems are charged with a sense of the uncanny, whether their subject is history, art or myth. Droll, frightening, crackling with an unmistakable intelligence and intensity of utterance, these poems consolidate and extend the achievement of one of the country's most exciting poets.' – Jacob Polley, on Border
'His poems frequently have an irresistible narrative drive and are peopled by characters that are engaging in spite of their strangeness… This is an exceptional body of work by a poet of rare gifts.' – David Cooke, The North
'The Long Pack represents a substantial contribution to the contemporary genre of history poems. There is also a sense of mischief here…part of the same rich, distinctive vision and its evolving music.' – Sean O'Brien, The Guardian
Join the Poetry Book Society for 25% off all books