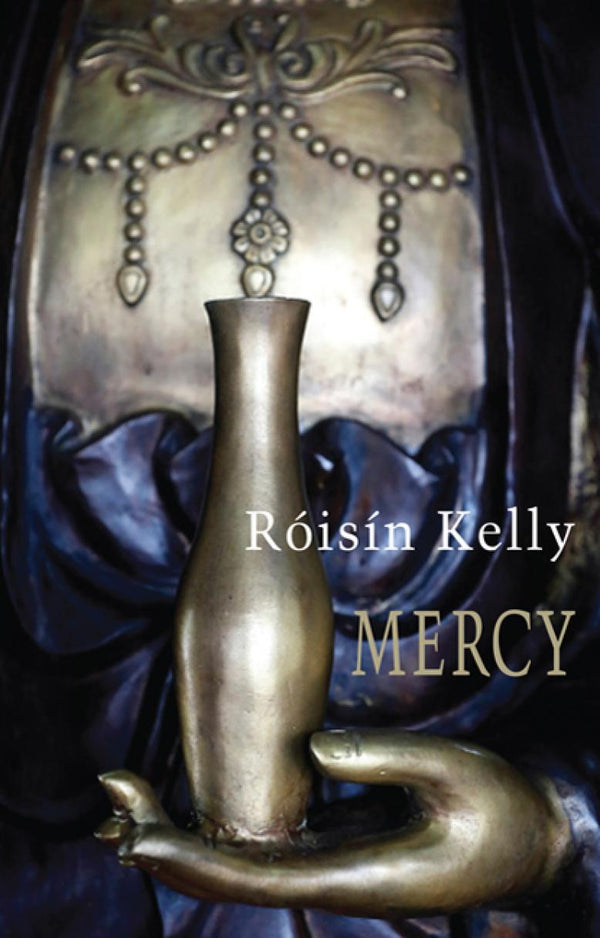 Ireland. Night. A grotto to the Virgin Mary illuminates a deserted road. Overhead, the soundless roar of the Milky Way's glittering traffic reminds us of a past that runs parallel to our own uncertain times. Olives ripen in a Portuguese valley. The sound of gunfire approaches a Paris café. Irish women revolutionaries march towards their future. Tigers prowl through County Leitrim's rural townlands, whose old names emerge like neon signposts from the dark: Red Marsh, Small Watery Place, Round Hill of the Boys. 
Róisín Kelly's Mercy is an attempt to reconcile her Catholic background with her pagan heritage, transcending the limits of a world in which everything is connected. Both intimate and political, this powerful debut collection combines a passionate exploration of self with an awestruck confrontation of wilderness.
Róisín Kelly was born in west Belfast, raised in Leitrim, and now lives in Cork. Her pamphlet Rapture (Southword, 2016) was described by Leanne O'Sullivan as 'fierce and mysterious, beautiful and compelling'.
'Róisín Kelly hauls the mythological up into the contemporary world in this fiercely tender collection. Love and loss are laid bare again and again under constellations new and old, in skies above Greece, Portugal, America, France, and Ireland. Kelly's intelligence and wisdom ignite each of these poems, whether funeral pyre or beacon in the dark light. 
Mercy
 burns with ruthless beauty.' --Zsuzsi Gartner, author of 
Better Living Through Plastic Explosives
'What is striking about Kelly's writing is that she intentionally situates herself within Ireland's literary tradition, frequently drawing on Yeatsian images like the rose. She is unswerving, however, in her desire to draw romance and realism together, and Kelly revives the symbols of old so that they might be re-spoken in a brazen, drunken voice… Kelly's poetry is at once tender and savage, steeped in tradition yet brave in expression – she takes readers where they don't want to go, a feat that most writers attempt, but few achieve.' – James O'Sullivan, Los Angeles Review of Books
'This brief collection shows remarkable emotional range. Kelly leaves the reader afloat on a tide of colour.' – Alison Brackenbury, PN Review
'Unafraid of sentiment, these twenty poems meditate on lost love, longing, and the tendency of intimacy to arrive as an utter surprise, and dissolve just as swiftly.' – Grace Wilentz, Poetry Ireland Review
Join the Poetry Book Society for 25% off all books