Maskwork by Gregory Leadbetter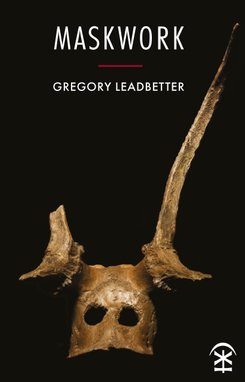 In Gregory Leadbetter's second poetry collection, Maskwork, ideas of mystery, the supernatural, theatre and ritual combine to reveal much more than they disguise. Masks, in these perceptive, resonant poems, act as a way of becoming, seeing, and knowing – permission to enter altered states and otherworlds, to mysteries hidden within and beyond ourselves, to experiences that call to and quicken powers of life and being.

The spirit of revival, renaissance, new birth and rebirth haunts this book: and at its core, the idea of poetry itself as a form of learning – an art and a mystery – runs line a quicksilver thread throughout, between the elusive and the certain. Leadbetter's meticulously attuned lyrical poetry tells of the transformative experience of knowing: a dynamic state of being and becoming that alters both the knower and the known, that transforms the shape of everything to come.
Praise for Maskwork:
"Gregory Leadbetter's poems are lushly experimental: risking Keats's equation of beauty with truth, their otherworldly soundscapes knock common sense awry. Without pretentiousness (and with humour, deftness, and countless conduits of pleasure) he takes poetry seriously as a form of thought, and his line-divisions and syntax dare often to becloud, not elucidate. To read him is to discover a cure for false realisms, and to be reminded that language can make sense, and remake it, in unexpected ways." - Vidyan Ravinthiran
Join the Poetry Book Society for 25% off all books