Maps of Desire by Manuel Forcano, translated by Anna Crow
PBS Recommended Translation Autumn 2019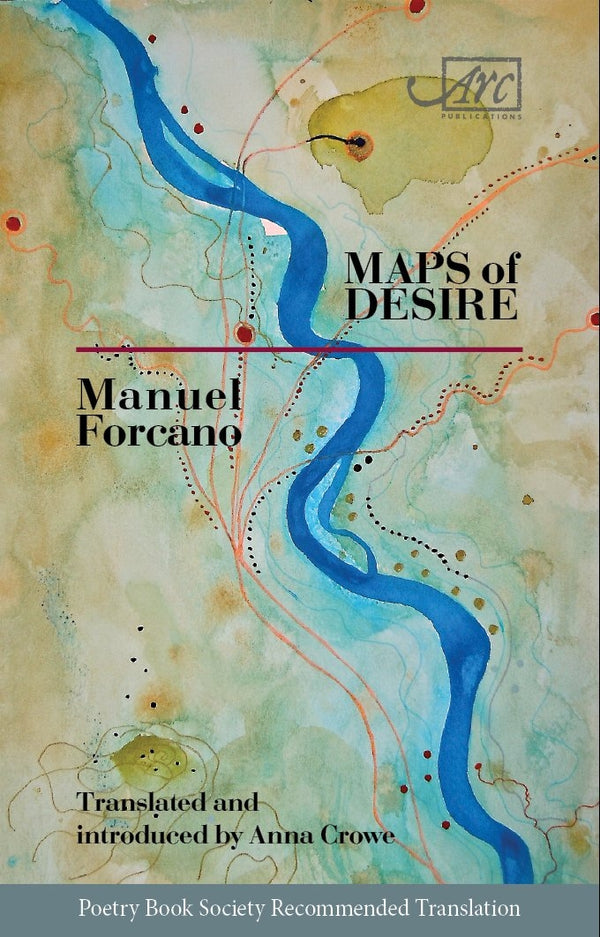 Manuel Forcano, the outstanding Catalan poet, is a great traveller, and the poems in this, his first full-length book in English translation, embrace the cities, the landscapes and the people of the Middle East. Drawn from his four most recent collections, these poems use geographical and historical references to deepen and inform the narrative, and also to lay before the reader the idea of the continuity, over many centuries, of human love and desire. The beauty, joy, grief and tenderness in these poems are universal and belong to every kind of human affection - indeed Forcano has been described by the Catalan journalist and academic Pere Ballart as 'our foremost love poet'.
Anna Crowe's beautiful translations demonstrate a remarkable understanding of, and sensitivity to, Forcano's poetry, so much so that one might say that Maps of Desire represents the perfect union of poet and translator
Join the Poetry Book Society for 25% off all books