Manifesto for a Modern Theatre by Patrick Dubost, trans. Eleanor Margolies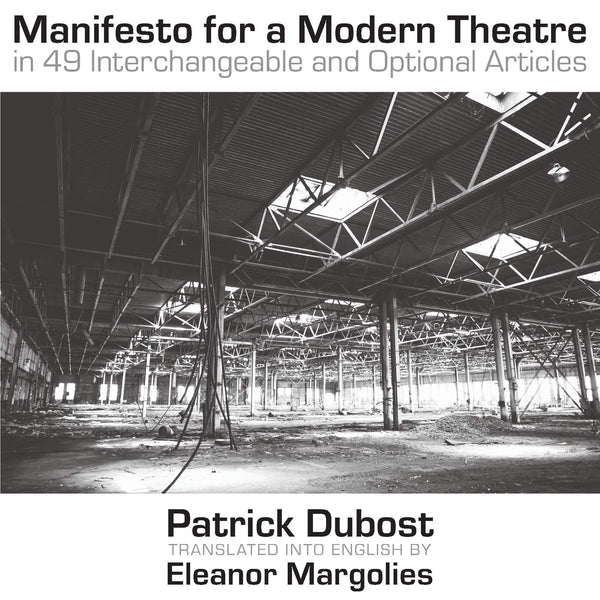 Patrick Dubost subverts the form and rhetorical devices of the manifesto in 49 polyvocal poems. He writes after Brecht, Artaud and Pasolini – and for a theatre that is capacious, philosophical, post-dramatic. Each of his brief, playful investigations of theatre and language is in dialogue with a photographic collage by Sylvie Villaume. 
Patrick Dubost trained as a mathematician and musicologist. He has published more than 20 poetry collections in French and performs his sound poetry internationally. His work has also been performed by live actors, puppets and objects. He lives and works in Lyon.
Join the Poetry Book Society for 25% off all books