Madness, Rack, and Honey by Mary Ruefle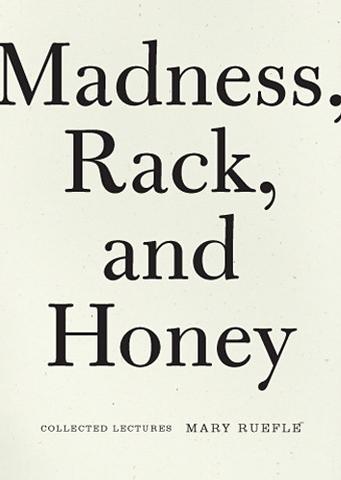 All Mary Ruefle pre-orders will include a specially signed souvenir Newcastle Poetry Festival book plate!
2012 National Book Critics Circle Award finalist in Criticism 

Over the course of 15 years, award-winning poet Mary Ruefle delivered a lecture every six months to a group of poetry graduate students. Collected here for the first time, these lectures articulate the wisdom accrued through a life dedicated entirely to poetry. Intellectually virtuosic, instructive and experiential, Madness, Rack, and Honey resists definition, demanding instead an utter—and utterly pleasurable—immersion.
Please be aware this title is shipped from the USA and may take longer than usual. Please allow several weeks. 
Join the Poetry Book Society for 25% off all books