Lyonesse by Penelope Shuttle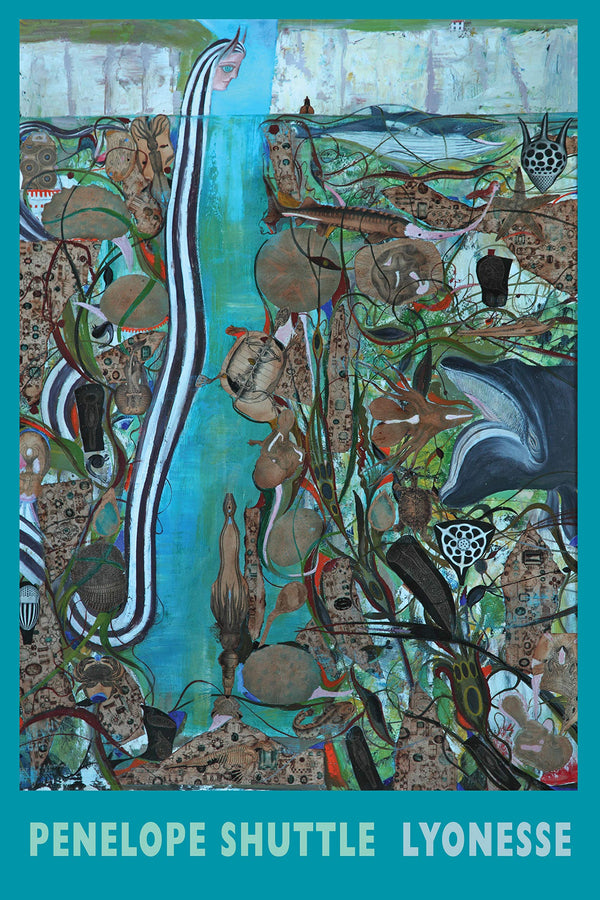 The submerged land of Lyonesse was once part of Cornwall, according to myth and the oral tradition, standing for a lost paradise in Arthurian legend, but now an emblem of human frailty in the face of climate change. And there was indeed a Bronze Age inundation event which swept the entire west of Cornwall under the sea, with only the Isles of Scilly and St Michael's Mount left as remnants above sea-level. Lyonesse was also Thomas Hardy's name for Cornwall where Penelope Shuttle has lived all her adult life, always fascinated by the stories and symbolic presence of Lyonesse.

After seeing the Isles of Scilly from a small plane at a low altitude - flying over the Wolf Lighthouse ­- and then visiting the recent Sunken Cities exhibition at the British Museum, imagination and memory played their part in joining the Lyonesse dots together for her, prompting what she calls 'a spontaneous inundation of approaches to the theme, images, soundings of Lyonesse'. As she writes in a preface to this book: 'The universality of loss, both of physical cities and of the human experience erased from the record, enhanced the resource of Lyonesse in my writing. Lyonesse is a place of paradox. It is real, had historical existence. It is also an imaginary region for exploring depths. It holds grief for many kinds of loss... The poems seek re-wilding of a city where human loss interconnects with mythic loss; myth is rooted in the real.'

The second part of this book - New Lamps for Old ­- is a collection of poems she needed to write in coming up for air from the watery depths of Lyonesse, to find ways to begin again, to find meaning in life after bereavement. The 'old lamps' of a former life have been extinguished, leaving darkness. Her challenge was to find 'new lamps' to illuminate and give meaning to life. Lyonesse is a fluid magical world. The poems of New Lamps for Old are concerned with earth, air and fire. Both collections share allegiance with the fifth element, the spirit.
Join the Poetry Book Society for 25% off all books