Love Makes a Mess of Dying by Greg Gilbert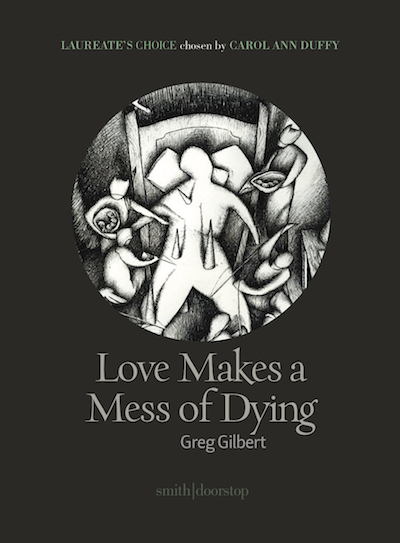 We were so sad to hear about the passing of Greg Gilbert whose heartfelt and vulnerable poetry pamphlet Love Makes a Mess of Dying let us all into his ongoing struggles against cancer. Examining the collision between tragedy and hope, Love Makes a Mess of Dying follows the struggle to make sense of the prognosis and treatment of a life-threatening disease whilst surrounded by the love and support of friends and family. 
Greg Gilbert was a writer, artist and musician from Southampton and the father of two young girls. In November 2016 he was diagnosed with stage 4 bowel cancer with secondary lung cancer. He was the lead singer of the band, Delays, who released four albums and was a winner of the Best in The South of England at the National Open Art Competition and exhibited at the Royal Academy Summer Exhibition. Greg Gilbert's collection Love Makes a Mess of Dying was selected by Carol Ann Duffy for the 2019 Laureate's Choice series. He died on the 30th September, aged just 44. His poetry, art and music lives on.
Join the Poetry Book Society for 25% off all books