Lives of British Shrews by Steve Ely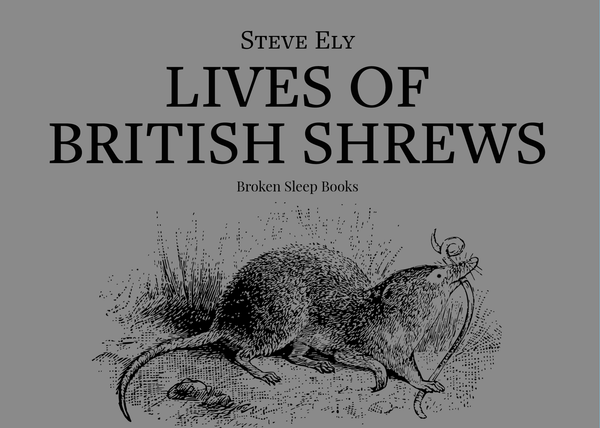 Lives of British Shrews is an formally innovative poem designed to reflect the daily activity cycles of the three species of British shrew - Common, Pygmy and Water. Anchored in soricine ecology, the poem nevertheless roams wildly, with its exploration of the fierce and implacable eros of shrews providing portals into other themes and content, including human nature, autobiography, capitalism, the Anthropocene and war.
ABOUT Steve Ely:
Steve Ely's previous books of poetry include The European Eel, Lectio Violant, and Englaland. He lives and works in Yorkshire.
Broken Sleep Books
Join the Poetry Book Society for 25% off all books