Little Winter Theater by Nancy Kuhl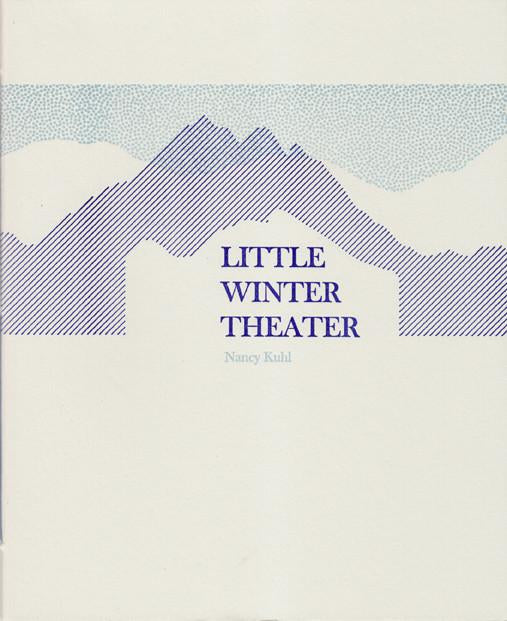 "how the body understands mouthand breath knows the price"
In 
Little Winter Theater
, Nancy Kuhl's taut lines race on, honed razor-sharp in an exploration of voices—inner voices, human voices, ghost voices; voices both tender and relentlessly hard-fisted. Moving with a fierce grace between the viscera of the physical body and the subtleties of words whispered, echoed, and left unsaid, these poems cast a sheen just visible enough for us to catch a glimpse of the hungry, hungry shapes broiling and casting about beneath. You'll want to see this world for yourself.
Nancy Kuhl
 is the author of two books published by Shearsman, 
Suspend
 (2010) and 
The Wife of the Left Hand
(2007); as well as two chapbooks from Ugly Duckling Presse: 
The Nocturnal Factory
 (2008) and 
Little Winter Theater

 
(2011). She is co-editor of Phylum Press, a small poetry publisher, and Curator of Poetry for the Yale Collection of American Literature at the Beinecke Rare Book and Manuscript Library.
Join the Poetry Book Society for 25% off all books