Little Silver by Jane Griffiths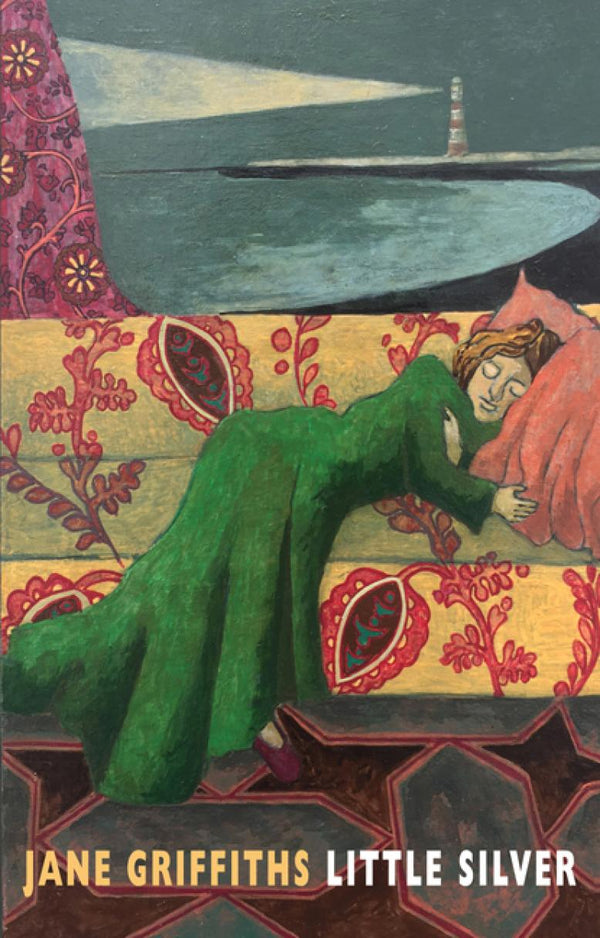 The recurrent themes of Little Silver are inheritance, loss, and the relationship between real and imagined lives. Moments of crisis – a near-drowning, a fall down a mine-shaft, the death of a friend – prompt reflection on the stories 'we tell ourselves about our / selves', and on the sheer strangeness of existing in our bodies and in time.
The book's title sequence responds to the recent demolition of Jane Griffiths' childhood home, whose absence appears as 'a little silvering between the trees'. Setting its absence against the memory of 'Little Silver', a small enclave of houses in Exeter that she passed on the way home from school (and whose name fascinated her), she considers the gap between the two as the space of the imagination: the origins of her writing.
Other poems centre on the theme of childlessness and the relationship between that and other kinds of making; a sequence centred on conversations between an artist and her imaginary children concludes when the daughter asks 'So if we existed the tree could stand alone?' The emphasis in these poems is on inventiveness and endeavour, on lifelines and human traces.
'Jane Griffiths is a poet attracted to the cross-hatchings of matter and spirit; inner and outer; air and water; foreignness and a sense of home…she has something of the Dutch still-life painter's eye: the comprehension of solid form as nothing, finally, but the effect of light. Sensuously wrought and even, at times, subtly erotic, her poems simultaneously evoke another level of pure abstraction, with words in place of coils of paint.' – Adam Thorpe, The Guardian [on Another Country]
'A major achievement… outstanding…complex and subtle in thought, supple of tone and piercing in its observation.' – Sarah Broom, Times Literary Supplement [on Another Country]
'These are marvellously atmospheric poems: they have something of the quality of very careful watercolours...' - Tim Liardet and Vona Groarke, PBS Bulletin [on Silent in Finisterre, Poetry Book Society Recommendation]
'Her collection renews itself with each reading, releasing its treasures slowly and with grace.' – Suzannah V. Evans, Times Literary Supplement [on Silent in Finisterre]
Bloodaxe Books
Join the Poetry Book Society for 25% off all books