Little Quakes Every Day by Caroline Hardaker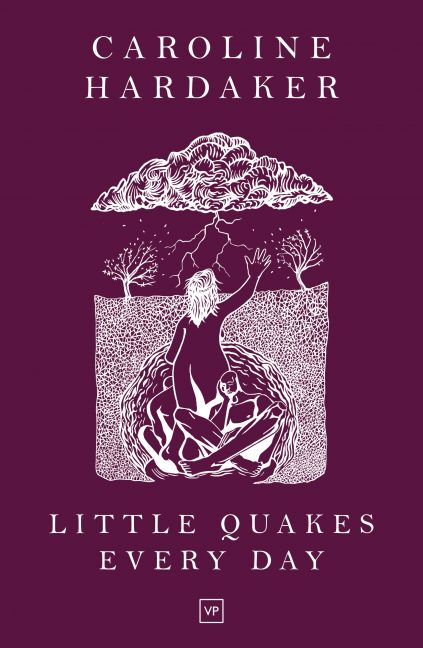 In Caroline Hardaker's first full-length collection of poetry, readers will find tales of human evolution and natural laws, of technology, of the world's problems and the twisted inventions we create. Each encounter takes a host of characters to the brink of epiphany – sometimes they'll burn bright, and sometimes they'll fall apart.
Step into a world of explorers, philosophers, automatons, wild things, and the ghosts that dwell deep in the heart of the earth itself.

From the author: "The poems in this collection have been developed over a three year period, in which I wanted to explore the nature of discoveries, and how they impact our everyday lives. One of the main topics I write about is memory and cultural memory, and I wanted to explore how folklore and history are repeated throughout time. Humanity is currently at a turning point in environmental terms – and I think it's important to understand mistakes of the past so we can try to not repeat them. I've balanced these larger questions with everyday 'kitchen sink' encounters, to demonstrate that both have a huge impact on our lives."

"Hardaker is a rising talent; she hunts for what it means to be human. This first collection looks at the world and the creations we make to keep moving through the little quakes that shake every day. Clear, concise, inventive and sharp, these poems burn like shooting stars." – Angela Readman
Join the Poetry Book Society for 25% off all books