Letters Home 回家 by Jennifer Wong PBS Spring Wild Card 2020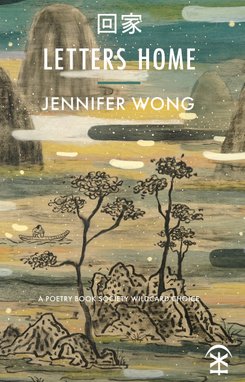 Letters Home 回家, Jennifer Wong's remarkable and vivid third collection of poems, unravels the complexities of being between nations, languages and cultures. Travelling across multiple borders of history and place, these poems examine what it means to be returning home, and whether it is a return to a location, a country or to a shared dream or language.
Jennifer Wong has an instinct for intricate, multifaceted poems which, like love-letters from the past to the present, draw the reader into a tender confidence, at once revealing and particular. From the story of an ice-lantern, a derelict village school in Guizhou to the graffiti and tear gas in Hong Kong's streets, these poems reveal postcards of memories etched into skin, the fragments of different cultural, historical and linguistic worlds. In writing their way home, these poems navigate the expectations and beliefs which shape, confine, trouble, and liberate us.
Join the Poetry Book Society for 25% off all books