Learning to Sleep by John Burnside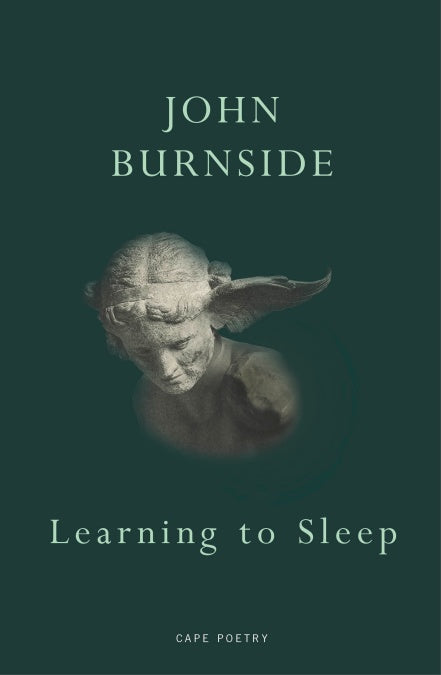 Lucid, lyrical and intellectually profound: this collection of poems resonates with real life and death, but mostly what falls in between: the charmed darkness.

Several ghosts haunt Learning to Sleep, John Burnside's first collection of poetry in four years - from the author's mother, commemorated in an exquisitely charged variant on the pastoral elegy, to the poet Arthur Rimbaud, who wanders an implausible Lincolnshire landscape looking for some sign of belonging. Throughout the book, the powers and dominions of a lost pagan ancestry emerge unexpectedly through the gaps in contemporary life: half-seen and fleeting, but profoundly present. Behind it all, the figure of Hypnos, the Greek god of sleep, marks Burnside's own attempts to come to terms with the severe sleep disorder from which he has suffered for years, a condition that culminated in the recent near-death experience that informs the latter part of the book. Add to this a series of provocative meditations on the ways in which we are all harmed by institutions, from organised religion, or marriage, to the tawdry concepts of gender and romantic love that subtly govern our personal lives, and Learning to Sleep reveals Burnside at his most elegiac, while still retaining a radical pagan's sense of celebration and cultural independence.
Join the Poetry Book Society for 25% off all books