Last Poem for Sarah and Other Poems by John Powell Ward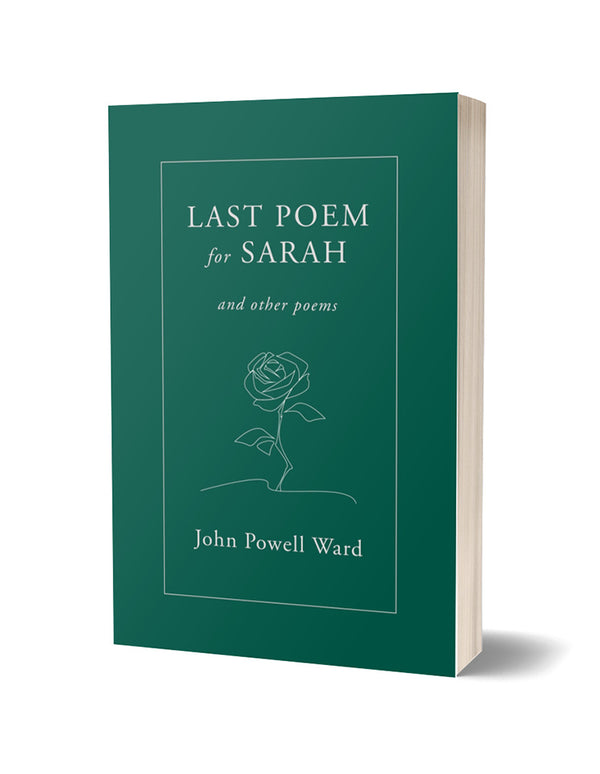 In Last Poem for Sarah & Other Poems, John Powell Ward, now at the age of eighty-five and in the seventh decade of his career, offers memorable work on childhood and recollections of Wales. Most poignant though is his commentary on grief in the titular elegy for his late wife, Sarah. Last Poem for Sarah contains a sequence of fourteen sonnets of 'childhood and after', where intense memories of joy and pain are captured precisely.

There are striking stories here, like that of a mother desperately trying to appease and breastfeed her baby on the train. There is the tale of a grammar school teacher who regularly erupted into violence and hit the boys with the lids of their desks, and a vivid portrait of brothers visiting a log cabin in Ontario where ice is ten feet thick. A sequence of poems about experiences of Wales is rich and well-observed capturing a strong sense of time and place, for example in 'Toby Jugs in the White Lion at Ferryside Station, Dyfed'.

Recollections range around important figures from the Welsh arts like a memorable encounter with R.S.Thomas who is drawn into conversation by the sighting of a chough, or the parable about the house of Welsh architect and painter, Ernest Morgan, a recluse in his lifetime but whose house now brims with tourists. Altogether, Last Poem for Sarah is a highly satisfying read from a poet with a wealth of recollections from a life well-lived. In the poems looking back at the past, Ward captures nuances and flavours of the twentieth century.

With a Wordworthian appreciation for 'unremembered acts' that take on great importance, Ward reaches back into history, childhood, adulthood and loss and sets those memories aflame.
Seren
Join the Poetry Book Society for 25% off all books