Jim Neat: The Case of a Young Man Down on His Luck by Mary J Oliver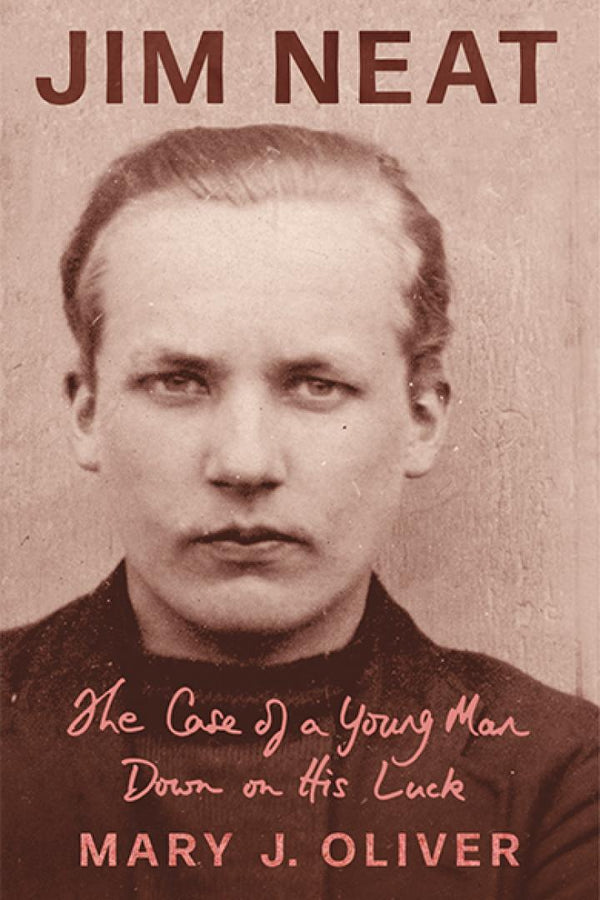 Mary J. Oliver's debut is an unusual and striking coalescing of prose, poetry, found documents and photographs. It ranges across the history of 20th century England and Canada as she uncovers the life of her father, Jim Neat (b. 1904). She adopts a legal structure, making 'the case' for the worth of Jim's life.
Jim leaves England at an early age, as a seaman. He travels to South Africa, stows away to Australia and eventually lands in Canada at the time of the Great Depression. He meets his partner Lizbietta at a bookshop in Saskatoon, but is working in Regina when she dies in childbirth. As a result, Jim becomes both ill and destitute, and is admitted to a hospital in Ontario.
His story is told at this point through the hospital's case-notes, his own therapeutic writing and his doctor's correspondence with his sister Queenie, in England.
Repatriated to England Jim meets the author's mother during the war. Theirs is a stormy marriage, and at this point she too contributes to the narration. Although they have children and live together until Jim dies in 1983, Jim's life is dominated by the loss of Lizbietta and their child, and the book circles back to Canada and the past as the author uncovers the events surrounding that relationship.
Jim Neat is a remarkable evocation of a seemingly fractured life. Although short and drawing on diverse documents Oliver is able to invest an enormous amount of emotion in Jim's relationships, including that with her. The narrative has a certain exoticism – hobos in Canada, a pet fox, extreme weather and its results – but also a casual brutality in the way it recounts lives at the mercy of indifferent forces. In this it recalls Annie Proulx and Joyce Carol Oates, and doesn't suffer in comparison.
Join the Poetry Book Society for 25% off all books